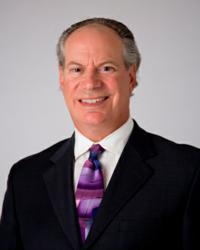 Sales in Q4 2010 almost equaled sales for the entire year in 2009.
(Vocus/PRWEB) March 03, 2011
SynCardia Systems, Inc., the privately-held, Tucson-based manufacturer of the SynCardia temporary Total Artificial Heart, announced today that revenues in fiscal 2010 increased 112 percent over those in fiscal 2009.
"Sales in Q4 2010 almost equaled sales for the entire year in 2009," said Michael Garippa, who joined SynCardia as president in July 2010. "In 2011, we expect to quintuple 2009 revenue. Our financial performance has been bolstered by an increase in new customers and implant activity due to the commercial launch of the Freedom® portable driver in Europe and the FDA clinical study of this driver in the U.S."
In March 2010, SynCardia received approval from the FDA to conduct an Investigational Device Exemption (IDE) clinical study of the Freedom driver, the first U.S. portable driver designed to power the Total Artificial Heart both inside and outside the hospital.
Previously, stable Total Artificial Heart patients in the U.S. had been confined to the hospital by the only FDA-approved driver for powering the Total Artificial Heart, 418-lb "Big Blue." The Freedom driver, which is also CE approved for commercial use in Europe, is designed to allow stable Total Artificial Heart patients to wait for a matching donor heart at home.
Since the Freedom driver became available, the number of active SynCardia Certified Centers worldwide has increased by 50 percent. To become a SynCardia Certified Center, hospitals must apply for and complete a rigorous four-phase certification program. Since July 2010, SynCardia has held 45 phases of certification for hospitals around the world.
In February 2011, Fast Company magazine named SynCardia #20 in its annual list of the World's 50 Most Innovative Companies for "giving mobility to artificial heart recipients." Reader's Digest also named the Freedom portable driver in combination with SynCardia's Total Artificial Heart as one of its 2011 Medical Breakthroughs.
Other recent milestones include:

September 2010: SynCardia's Total Artificial Heart was awarded the 2010 Kerrin Rennie Award for Excellence in Medical Technology by the Medical Technology Association of Australia (MTAA). St. Vincent's had performed Australia's first implant of the Total Artificial Heart the month prior.
June 2010: Medical Device and Diagnostic Industry (MD+DI) magazine selected SynCardia as one of 50 Companies to Watch for 2010.
May 2010: The first U.S. Total Artificial Heart patient in U.S. history was discharged from the hospital using the Freedom portable driver. After 253 days at home with the Freedom driver, on Jan. 15, 2011, this patient was successfully bridged to a dual heart and kidney transplant after a total of 864 days of life with the Total Artificial Heart.
# # #