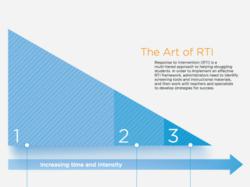 In about a minute or less, you can get vital information on securing more funding for your school.
Provo, UT (Vocus/PRWEB) March 08, 2011
At a time when educators are being asked to do more with smaller budgets, Imagine Learning, a leading provider of educational software in the U.S., is providing free resources that arm district administrators, principals and teachers with key insights on issues that affect their students, schools and budgets.
These resources include Ahead of the Class, a series of six webinars on current instructional issues, and a monthly newsletter on grants and funding opportunities, both of which are available at no cost to educators.
The webinar series features six essential presentations for leaders in education on pressing issues like Response to Intervention (RTI) programs, technology integration and strategies for closing the achievement gap. The series launched on February 17, 2011, with a kickoff presentation on best practices for implementing effective RTI programs. Archived video, PowerPoint slides and an informational graphic on successful RTI programs from the webinar are available for free download at http://www.imaginelearning.com/webinars.
In addition, Imagine Learning publishes One-Minute Funding, a monthly grants and funding newsletter designed to help administrators secure the funding they need to balance budgets and implement necessary interventions. In a recent survey, 44 percent of district superintendents and assistant superintendents indicated that they would like to know more about funding strategies. One-Minute Funding shares news stories that affect school budgets, tips for writing successful grant proposals and links to top grant opportunities.
"It's designed with the busy educator in mind," said Grants and Funding Specialist Dave Markov. "In about a minute or less, you can get vital information on securing more funding for your school." Registration for the monthly newsletter is free and open to educators at http://www.imaginelearning.com/funding.
"In the ever-changing world of education, administrators must wear many hats," said Executive Director of Marketing Julie Moselle. "These resources are designed to help administrators tackle the incredibly diverse challenges they face every day."
For more information about the Ahead of the Class webinar series, visit http://www.imaginelearning.com/webinars. To receive grants and funding updates from One-Minute Funding, visit http://www.imaginelearning.com/funding to subscribe.
About Imagine Learning
At Imagine Learning, we're passionate about bringing language and literacy instruction to the students who need it most. That's why we used state standards and scientifically based research to develop Imagine Learning English, an innovative software program that uses first-language support, continual assessment and differentiated instruction to meet the needs of four key student populations: English learners, struggling readers, students with disabilities and early childhood education students. Imagine Learning English gives students one-on-one instruction and scaffolded support while keeping teachers abreast of student progress through real-time reports. Visit our website at http://www.imaginelearning.com to find out how we're giving students, parents and teachers essential tools for language and literacy development.
###