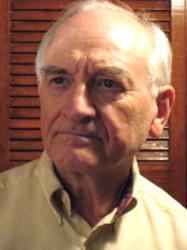 (Vocus/PRWEB) March 08, 2011
After having his 16th and 17th books published within several months of each other in 2010, Clark Zlotchew has finally opened a Web site through Authors Guild http://www.clarkzlotchew.com. His latest books are fiction: a collection of short stories that take place against the background of the 1950s, and an espionage/thriller novel. His previous books consist of literary criticism, translations from Spanish of short fiction and poetry, books providing Spanish instruction at various levels, and interviews with Latin-American authors, as well as one military/action novel under a pseudonym.
Zlotchew, author of 17 books, had never before felt the need for opening his own Web site. This writer, answering why he waited so long to open a Web site, said, "Most of my books were either published by large publishers that do their own marketing, or were directed at a specific niche. Now, the recently published 16th and 17th books are meant for a general public, and were published by small presses. Because these publishers are extremely limited in ability to advertise or market, I realized that having a web site is more than helpful; it is practically a necessity for letting the public know about these books."
Zlotchew's most recent book is the collection of seventeen of his short stories that take place, with two exceptions, in the bygone era of the 1950s: Once Upon a Decade: Tales of the Fifties. There is a wide range of subject matter in this collection, from adventure on the high seas to race relations and segregation in Georgia of the 1950s, and from poignant yet side-splittingly humorous accounts of adolescent angst to frankly comical satire of out-of-touch academics. In one story the reader is treated to the story of a recently-divorced sailor who has decided to not become sentimentally attached to any woman again, yet falls in love with a young prostitute in Havana on the eve of the Castro Revolution.
Many of the short stories of Once Upon a Decade: Tales of the Fifties have been published in the author's Spanish version in literary magazines of Latin America and in English in the U.S. One of the stories was translated by Franca Meo Zilio into Italian and published in a Milan magazine. One story, in both the English and Spanish versions, has been published on the Internet. http://badosa.com/n322 (English) and http://badosa.com/n322-es (Spanish).
The author's range in these short stories can be seen in the following excerpt from an Amazon reviewer:
"The author's gift is that he is equally adept describing the desperation of an attractive young striving actress in Hollywood, the friendship formed between sailors of different races (with a growing realization by the white sailor that irrational prejudice could put a damper on on his plans for liberty ashore), the desperation of a blue-collar worker with an abusive streak and delusions of grandeur, and the ennui and loneliness of a woman unwilling or unable to admit a failed sham of a marriage." -- ex libris - See all my reviews
Zlotchew's other book published in 2010 is the espionage/thriller novel, The Caucasian Menace. This fast-paced novel takes place in Dagestan, a republic within the Russian Federation next-door to Chechnya. This thriller contains international intrigue, suspense, violent action and the threat of nuclear warfare. It also shows how international political maneuvering and misinformation can affect the mass media, and how the mass media in turn can control public opinion. In a democracy, misinformation can cause the public to force the government to make a disastrous decision.
Zlotchew's previous books consist of literary criticism, interviews with Borges and 10 other Latin-American writers, books teaching Spanish at various levels, and translations of short fiction and poetry, including those of Nobel Laureates. http://www.clarkzlotchew.com
Clark M. Zlotchew was born in Jersey City, N.J. (1932),and grew up in the Bronx and in Jersey City. He and his wife Marilyn live in rural Chautauqua County in Western New York State. He joined the U.S. Naval Reserve at age 17 as Apprentice Seaman, and received an Honorable Discharge as Chief Petty Officer at age 33. Zlotchew has traveled widely on five continents.
He has had a highly diverse set of careers, ranging from sales/production liaison for the export Dept. of a large liquor manufacturer in New York to coordinating an educational program for Spanish-speaking seasonal workers in rural N.Y. State to teaching Spanish in high school in New Jersey, and at several universities.
He earned the Ph.D. in Romance Languages & Literatures from SUNY Binghamton. In 2008 he was honored by the State University of New York by being promoted to the rank of SUNY Distinguished Teaching Professor of Spanish.
# # #