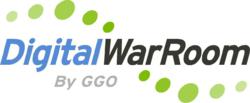 The efficiency of a common platform, combined with our flat-fee processing model, saves our large clients
up to 75% of the cost of e-discovery.
Seattle, WA (Vocus/PRWEB) March 04, 2011
Gallivan, Gallivan and O'Melia (GGO, LLC), the e-discovery experts driving the move toward accessible, affordable e-discovery solutions, today announced that the company has recently configured its 550th Dell Server with Digital WarRoom® e-discovery software for client installation.
"We are experiencing rapid growth in the demand for our e-discovery server appliance" said Bill Gallivan, CEO at GGO. "As corporations take a more active role in e-discovery, the key objectives are to reduce the cost of storing, searching, and processing documents while efficiently responding to litigation, government investigations and other legal challenges. This can be accomplished by standardizing on technologies that effectively support the mixed portfolio of matters, from very small employment matters to large scale, multi-year 'bet the company' litigation."
"With Digital WarRoom, we have tailored our approach to flexibly handle any size or type of matter, by providing clients the ability to run our application on a PC, on a server, or as a remote hosted service," said Jim VanderMeer, director of products and services at GGO. "As data volumes swell and smaller matters grow to require e-discovery participation by management and counsel in multiple locations, the case database can move seamlessly from the legal department desktop to an in-house multi-user server, or to a Digital WarRoom® managed hosted SaaS solution. That efficiency, combined with our flat-fee processing model, saves our large clients up to 75% on the cost of e-discovery."
The Digital WarRoom products are offered in three configurations:

Digital WarRoom Pro, the first PC based product for e-discovery, allowing an individually licensed user to conduct complete e-discovery on up to a million documents;
Digital WarRoom Server, a pre-configured appliance that allows corporate IT, in-house legal, or law firm e-discovery practitioners to manage e-discovery case data and review;
Digital WarRoom Remote full service e-discovery hosted by GGO, ideal for complex matters and large, geographically distributed review teams.
Over its 10-year history providing e-discovery services and consulting, the company has deployed Dell servers, configured with e-discovery processing and review software, to host thousands of terabytes of data at the secure GGO hosting centers and on servers at customer sites. In 2010, GGO officially introduced the Digital WarRoom® family of e-discovery products, based on that same proven e-discovery platform. Read the case study about Digital WarRoom and Dell at http://bit.ly/gAfCoe
About GGO
Since its inception in 2002, GGO (Gallivan Gallivan & O'Melia LLC) has successfully completed over 2,000 complex e-discovery matters, including over 250 matters since 2009 for which the company processed and hosted 1,300 terabytes of electronic documents. GGO offers the Digital WarRoom® software and consulting services spanning the entire e-discovery lifecycle from capture through processing, review, and production. Customized services include M&A target data preservation and internal data mining and investigations. Headquartered in Seattle, GGO offices are located in New York, Mountain View, San Francisco, Dallas, Los Angeles, and serves all metropolitan markets in North America. Leading global corporations, Fortune 1000 companies, Am Law 100 law firms, and government agencies, including the Library of Congress, rely on GGO for robust technology and personalized service. To learn more about GGO, visit http://www.digitalwarroom.com
CONTACT:
Megan Miller, Gallivan, Gallivan & O'Melia
megan(at)digitalwarroom(dot)com
###