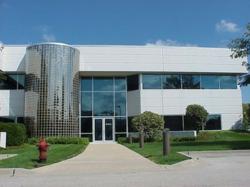 Sentral continues to invest in technologies that support our customers' goals.
Lincolnshire, IL (Vocus/PRWEB) March 08, 2011
Sentral Assemblies, LLC., a leading supplier of custom wire harnesses and cable assemblies, has announced a new product offering for its medical and foodservice equipment customers by adding custom tubing assembly capabilities.
The company now has dedicated production lines equipped with specialized cutting and assembly equipment specifically for tubing assemblies. This automated and semi-automated process dramatically improves the production rates of cut to length tubing, assembled tubing, and complex tubing assemblies.
President Bill Schlitz stated about the expansion "Companies who use cut to length tubing, or tubing with fittings attached often struggle with volume. There is very little automation available and they struggle with fatigue and quality. We made an investment in specialized equipment which allows us to make these assemblies to exact, repeatable tolerances. This automation is essential for the demanding standards of the food and medical industry."
The company provides a full range of services for soft tubing such as silicone, PTFE, Polyurethane, and Polyethylene and industry leading brands such as Tygon and Pharmed®. By using the highest quality brands with the most advanced equipment available it can service even the most strict customer requirements. The company expects custom tubing assembly to be a significant growth area for the near future. Schlitz commented, "Sentral continues to invest in technologies that support our customers' goals. Our expertise in manufacturing fits well in the space of custom tubing assemblies."
Sentral Assemblies is a manufacturer of custom wire harnesses, cable assemblies and electro-mechanical assemblies. Its primary manufacturing facility is in Lincolnshire, IL. Since its founding in 1990, the company has grown to be one of the largest privately owned cable assembly facilities in the U.S.
For more information about The Sentral Group please contact Bill Schlitz, President at 847-478-9720 or visit on the web at http://www.sentral.com
# # #