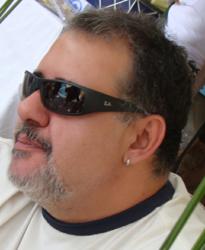 (Vocus/PRWEB) March 05, 2011
Twitter celebrity Tony Rocha teams up with TwitChange and CARE to change the lives of girls in poverty and to celebrate the power of young girls and women around the world during this special 10 day International Women's Day Twitter auction.
Celebrities know you have a choice in regards to which auctions and charity events you want to participate in this year. TwitChange is a special way to raise awareness and money for charity, while fans and celebrities enjoy their time on Twitter.
TwitChange is a new way to obtain financial support by inviting celebrities to participate in an auction to build awareness to help the world. Eva Longoria started the auction back in 2010 to help raise money for Haiti after the earthquakes and Twitter users invited their favorite celebrities to participate. In her recent YouTube video for TwitChange and CARE, she invites her celebrity friends to join another amazing cause to help girls in poverty, in honor of International Women's Day.
According to Tony Rocha, TwitChange has created a huge impact on countless people's lives. Tony Rocha said, "I love to give my time and support to women worldwide and I believe what Eva Longoria has started is truly remarkable."
With over 175 celebrities involved and over 35 million hits to the TwitChange website within the past 4 weeks, it is becoming a phenomenal new movement on Twitter. Spokesperson Eva Longoria mentioned on Twitter: "Millions of girls in the toughest places on earth aren't allowed 2 go 2 school. Follow @TwitChange & go 2 http://TwitChange.com to change it".
The real benefit of the TwitChange Auction is that many celebrities will be able to match their auctions and will be offering some fabulous bonus prizes!
The CARE organization is about helping young women to change the course of their life. Together with TwitChange, they are making a difference one tweet at a time. Tony Rocha encourages each Twitter user to participate and bid on your favorite celebrity name and even bid on his name. Tony Rocha adds, "It is about engaging into a powerful cause, developing new friendships and building new business relationships. It is the true meaning of life."
Grab the latest Tony Rocha news on Twitter at http://www.Twitter.com/RealTonyRocha.
For the media: Tony Rocha is available for interviews, speaking and social media events. support(at)casetronyx(dot)com
About Tony Rocha: Tony Rocha is Casetronyx CEO. Follow Mr. Rocha at http://www.Twitter.com/RealTonyRocha
# # #