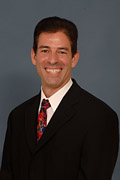 I expect the ENT confernce in Tokyo to be a great opportunity to reflect on the recent remarkable progress in the medical community in these exciting areas.
Atlanta, GA (Vocus/PRWEB) March 18, 2011
A global ENT conference has honored Dr. Howard Herman of the Atlanta Snoring Institute by inviting him to serve on its faculty and speak about the latest developments in snoring solutions. The International Symposium on Infection and Allergy of the Nose (ISIAN) Conference is the main annual meeting of the world's experts on ENT medicine. At the conference, the world's top physicians meet to discuss advances in ENT and Sleep Medicine. Only a few select doctors who show exceptional knowledge and experience in their field are chosen as faculty and speakers for this important event.
Atlanta Snoring Institute, a leading provider of Snoring and Sleep Apnea treatments such as the Pillar Procedure, is proud to be comprised of doctors like Dr. Herman that are consistently recognized for excellence in their field.
The ISIAN conference is being held in Tokyo, Japan from April 6-9 of this year. Among the topics to be discussed at the conference are new patient treatments and the latest technology for ENT doctors, allergy, and sleep medicine.
The presentations in the program range from basic research to clinical studies of fields such as nose allergies, immunology, infection, olfaction, sleep apnea and snoring cures. Dr Herman states, "I expect the meeting to be a great opportunity to reflect on the recent remarkable progress in the medical community in these exciting areas. I am very grateful to be invited to be part of such an important event."
Dr. Herman Earns Patient's Choice Award for Snoring, Sleep Apnea, and Allergy Treatment
In addition, Dr. Herman was recently presented with the Patient's Choice Award for excellence in medical care. Dr. Herman has received an outstanding rating from the patients he has treated in all the areas related to their care. In fact, his overall rating is a perfect 4.0 out of 4 stars.
"The Patient's Choice recognition reflects the difference a particular physician has made on the lives of their patients. The honor is bestowed to physicians who have received near perfect scores as voted by patients. Every month, more than 10,000 patients across the US provide online feedback about their experiences with their doctors. They rate various components such as bedside manner, doctor-patient face time, degree of follow-up, courtesy of office staff, and overall opinions", according to the Patient's Choice Award website.
Atlanta Snoring Institute scored very well in all the factors reviewed. According to the Patient's Choice Award site, of the nearly 720,000 active physicians in the US, less than 6% were accorded this honor by their patients in 2010. This is an honor that Dr. Herman, The Atlanta Snoring Institute and ENT of Georgia are very proud to receive.
Among details from the rating, the average wait time to see Dr. Herman is 5 minutes, which is among the quickest in the region. By comparison, the national average for an in-office visit wait time is 21 minutes. This is important to people who want to learn how to stop snoring.
Dr. Herman received the rating of "EXCELLENT" in the following areas:
Ease of Appointment — 4.0
Promptness — 4.0
Courteous Staff — 4.0
Accurate Diagnosis — 4.0
Bedside Manner — 4.0
Spends Time with Me — 4.0
Follow Up — 4.0
Link to Dr. Herman's Patients Choice Award Profile on ASI Website
The expert physicians of the Atlanta Snoring Institute are dedicated to providing outstanding care to each and every patient. Many people who may be suffering from snoring, sleep apnea, or other sleep problems don't know exactly what to expect when they first seek relief from their nighttime troubles. The first step of any effective treatment is getting the right information. Finding an experienced sleep doctor who devotes personal attention to each patient is essential to making sure that you get the right diagnosis and treatment plan.
With sleep and snoring problems, knowledge of symptoms is crucial to figuring out what is causing the patient trouble. For instance, a snoring spouse may be a nightly disturbance that prevents both you and your bed partner from getting the quality sleep you need. Chronic snoring can also be a sign of obstructive sleep apnea, a potentially serious medical condition. Either way, snoring and sleep disturbances can seriously affect your health and quality of life. New snoring treatments such as the Pillar Procedure can provide relief, but a quality doctor who listens closely to patients is essential for quality care.
The goal of the Atlanta Snoring Institute is to provide helpful information, personal care, and continuing support for the patient and his or her loved ones. This award speaks to that mission, because our patients come first.
About Atlanta Snoring Institute
Atlanta Snoring Institute is dedicated to the treatment of sleep apnea, snoring, sinusitis, and allergy problems. The staff is made up of the highly-recommended Board-Certified Otolaryngologists, or Ear, Nose & Throat specialists. Our doctors are skilled in the treatment and management of snoring and sleep apnea. Atlanta Snoring Institute is part of ENT of Georgia and has been serving Atlanta patients for over 20 years.
ASI offers a full range of medical, minimally-invasive and surgical cures for snoring and obstructive sleep apnea, such as the Pillar Procedure snoring treatment. ASI is dedicated to your health and will work with you to provide the best treatment options to effectively treat your snoring or OSA. To learn more, our website is a great learning tool with tons of helpful videos, articles, and patient testimonials.
# # #