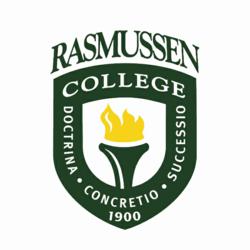 The health care field has been extremely stable throughout these times of higher unemployment, and we expect to continue to see jobs added for professionals in nursing, medical assisting, health information technology, and other related fields
Minneapolis, Minn. (Vocus/PRWEB) March 05, 2011
The February Employment Situation Report released by the Bureau of Labor Statistics under the Department of Labor stated that the employment rate has now dipped down to 8.9 percent, which is the first time in two years that it has been under 9 percent. The largest number of jobs was added in the professional and business sector.
Overall, the BLS reported an increase of 192,000 in non-farm payrolls. Private payrolls actually added 222,000; however, government payrolls—mainly at the state and local levels—decline by 30,000. Altogether, there are 13.7 million people who are still out of work and actively looking, according to the BLS report.
Across sectors, increased hiring was primarily experienced in the professional and business sector, which added 47,000 new jobs, 35,000 of which were in administrative support. Health care continued to add new jobs—more than 15,000 were added in nursing or residential care while almost 17,000 were added in ambulatory care.
"The health care field has been extremely stable throughout these times of higher unemployment, and we expect to continue to see jobs added for professionals in nursing, medical assisting, health information technology, and other related fields," National Director of Career Development at Rasmussen College Tamryn Hennessy said. "Furthermore, we are encouraged to see the growth in the business sector for administrative support as it bodes well for people with associate's degrees or higher."
In addition to data by sector, the Employment Situation Report continues to demonstrate the correlation between unemployment rates and educational background. While the unemployment rate for those with only a high school degree actually increased to 9.5 percent from 9.4 percent in January, those with some college or associate's degree declined to 7.8 percent from 8.0 percent in January. The most employed cohort continues to be those with a bachelor's degree or higher at 4.3 percent unemployment.
While the employment situation looks promising in some sectors and for those with college credentials, Hennessy cautions that we may see rising unemployment over the next few months.
"It would not be unexpected that our unemployment rate could increase slightly over the next few months as those discouraged workers who have previously left the active search mode will be encouraged to return to a brighter arena," Hennessy said. "Additionally signs of possible inflation due to rising energy and food prices will have some impact on potential discretionary corporate income for hiring in some industries."
For additional information about Rasmussen College, visit http://www.Rasmussen.edu.
ABOUT RASMUSSEN COLLEGE
Founded in 1900, Rasmussen College is a premier provider of educational experiences, dedicated to the growth and development of its students, employees, and the communities it serves. Accredited by the Higher Learning Commission, Rasmussen College offers Bachelor's degrees, Associate's degrees, certificates, and diplomas in fields with the greatest occupation opportunities to more than 15,000 students both online and through its network of 21 campus locations. By partnering with leading universities, Rasmussen offers opportunities to students beyond the Bachelor's level. The Rasmussen Partner Network gives students the opportunity to earn Master's and Doctoral degrees completely online, at their own convenience, from prominent universities around the country. To learn more about Rasmussen College, please visit Rasmussen.edu.
# # #