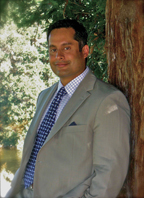 Even though tummy tuck is performed incredibly often, many patients really don't understand the procedure in depth
Dallas, TX (Vocus/PRWEB) March 07, 2011
Tummy tuck (abdominoplasty) is the one of the five most commonly performed plastic surgery procedure in the United States. Despite this, many patients still know little about the procedure and their options. For that reason, Dr. Sam Jejurikar, board certified plastic surgeon at the Dallas Plastic Surgery Institute, has launched an innovative Web site designed to serve as a comprehensive resource for prospective patients interested in tummy tuck surgery. The site reviews differences between liposuction and tummy tucks, costs of the procedure, different variations of the procedure including extended tummy tuck and mini tummy tuck, tummy tuck risks and much more. Says Dr. Jejurikar, "Even though tummy tuck is performed incredibly often, many patients really don't understand the procedure in depth. This site is designed to change that."
The site discusses some of the differences between liposuction and tummy tuck (abdominoplasty). There are important differences between the procedures. Liposuction involves making multiple tiny incisions to withdraw fat. No skin or muscle tightening is performed. Tummy tuck involves removing excess skin, often with stretch marks, as well as tightening the abdominal wall muscles and reshaping the belly button. Although larger scars result after a tummy tuck, the results are usually more dramatic, particularly in women who have had multiple pregnancies or in patients who have lost massive amounts of weight.
The breasts usually experiences changes as well after pregnancy and massive weight loss. It is thus not surprising that tummy tuck is often performed as part of a mommy makeover. A mommy makeover involves tummy tuck with breast lift, breast augmentation, breast augmentation with lift, or, in some cases, breast reduction. It is also common to perform liposuction in conjunction with tummy tuck and breast surgery. Mommy makeovers are in high demand in Dallas and Plano, Texas, given patients' desires to do as many procedures as possible under one recovery window.
Dr. Jejurikar sees patients and operates in Plano and Dallas, Texas. He is certified by the American Board of Plastic Surgery and is a member of the American Society of Plastic Surgeons. He specializes in cosmetic surgery and is in practice with an internationally renowned group of plastic surgeons at The Dallas Plastic Surgery Institute.
Dr. Jejurikar also performs other cosmetic surgery procedures; including breast augmentation, breast lift, breast reduction, liposuction, buttock augmentation and buttock lift, facelift, rhinoplasty, brow lift and eyelid surgery. More information about these procedures can be obtained at his Primary Web Site (http://www.drjdallasplasticsurgeon.com) or by contacting his office by telephone at 214-827-2814.
# # #