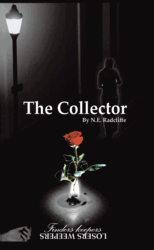 "I wanted to write a manuscript that incorporated all of the elements that I like in a novel," says Radcliffe
Victoria, B.C. (Vocus/PRWEB) March 08, 2011
Sir Arthur Conan Doyle's Sherlock Holmes, Jeffery Deaver's Lincoln Rhyme, Patricia Cornwell's Kay Scarpetta – the crime sleuths of the literary world are as varied as their authors. Adding another unforgettable crime-solving character to this cannon of literature is mystery writer N. E. Radcliffe with her debut release, The Collector (published by AuthorHouse).
In the beautiful coastal city of Victoria, British Columbia, a killer silently stalks his victims, adding them to his macabre collection without leaving so much as a trace of evidence behind. Without a lead to follow homicide detective Constable Robert Callahan calls in Dr. Bryan Carson, a uniquely gifted yet deeply troubled criminal profiler, to join the hunt. While trying to escape the ghosts of his past Dr. Carson sets the perfect trap using the perfect bait…himself.
While offering himself as bait, Dr. Carson is also keeping a potentially catastrophic secret – he's an empath, able to not just read people's emotions but actually experience them as if they were his own. Shedding light on this little known biological condition (empathy is genetic, inherent through DNA and passed from generation to generation), Radcliffe cleverly builds a bridge between murder mystery and New Age.
An avid reader and a long-time writer, Radcliffe uses The Collector as a golden opportunity to combine her favorite literary devices. "I wanted to write a manuscript that incorporated all of the elements that I like in a novel," says Radcliffe, "strong character development, a mixture of likeable and questionable characters, dark suspense mixed with humour to lighten the mood, a splash of romance and, of course, a mystery that keeps the reader guessing right until the end."
Providing an insider's slant to even the most routine of actions, Radcliffe has created a thriller that entertains as much as it frightens.
About the Author
N.E. Radcliffe holds a degree in psychology and is trained in behavioural and deception analysis. Born and raised in Nova Scotia, she currently resides in Victoria, British Columbia with her neurotic cat, Inky.
This is her first novel.
AuthorHouse is the leading provider of self- publishing, marketing, and bookselling services for authors around the globe. For more information, visit http://www.authorhouse.com.
EDITORS: For review copies or interview requests, contact:
Marketing Services
Tel: 888-519-5121
Fax: 812-961-3133
Email: pressreleases(at)authorhouse(dot)com
(When requesting a review copy, please provide a street address.)
###