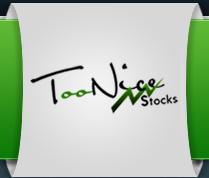 With a pending FDA decision in the short term horizon, will Fibrocell Science Inc. shares continue to see elevated interest? Time to dig deeper into the current facts and possibilities.
New York, NY (Vocus/PRWEB) March 07, 2011
Fibrocell Science Inc. is on TooNiceStocks radar after a thorough and exhaustive research into the company, its technology and the bullish technicals. In a company news release on January 12, 2011, the FDA accepted review of a complete response submission for Azficel-T (an aesthetic treatment), setting the PDUFA date and catalyst for June 22, 2011.
From a technical perspective, the (50) day Simple moving average (SMA) has crossed over SMA (100) on February 9, establishing a long-term trend. On March 3, the directional movement index crossed over 25, reconfirming the trend. Fibrocell Science Inc., an Over-The-Counter traded company, holds an attractive share structure that has investors lining up. A steady increase in the accumulation/distribution indicator, witnessed by a continual increase in daily traded volume, all supports a continuous rally and upward momentum.
Digging Deeper into Fibrocell Science Inc. technology and reasons for elevated interest:
The science behind the company are seemingly sound. Azficel-T is an autologous cell therapy for treatment of severe nasolabial folds and wrinkles. In other words, the patient's own cells, in this case fibroblast, are taken from the body and using Fibrocell Science's proprietary system, the cells are proliferated many fold before re-injection into wrinkles. Since the newly multiplied cells retain their regenerative capability and an improvement in wrinkles is experienced. Fibroblast cells were selected due to their pivotal role in synthesizing extracellular matrix components such as collagen and hyaluronic acid.
Direct competition facing Fibrocell Science Inc. are botox and collagen or autologous fat injections. These are capable of reducing wrinkles, but nevertheless seem to fall short of fibroblast injections. The effects of botox and collagen/fat injections are short-lived. Another drawback for collagen injections is their potential for adverse allergic reactions. On the other hand, the use of autologous cell technology not only minimizes adverse affects and immunogenicity, the effectual results can be seen upwards of 48 months and longer. As David Pernock, Fibrocell Science Chairman and CEO, eloquently stated, "If approved, Azficel-T will be the first and only personalized cell-based aesthetic treatment."
Further research on Fibrocell Science Inc. uncovered a few potential risk factors. Fibrocell Science Inc. financials are not particularly strong, but the company recently completed a capital raise. Hopefully netting enough to last through the PDUFA date. Many savvy biotech investors know that the FDA can be very unpredictable. A response may come before or after the anticipated date of June 22, 2011. Now if the FDA were to send another Complete Response Letter to the company, the major risk posed will not only be financial, but will also affect their pipelines as well, since they consist exclusively of using the fibroblast cell therapy to treat other dermal or periodontal ailments. Many long investors are hopeful that the company has satisfied one of CRL's criteria, a histopathological study, the other issue pertains to finalized Chemistry, Manufacturing and Control information regarding the manufacturing of Azficel-T. Although the methods and materials for proliferation of fibroblast are well known and studied, the FDA can still be very finicky about such issues. If both issues are satisfactory to the FDA, an approval seems likely but again holds very high risk. If everything goes well for Fibrocell Science Inc, what is next after approval? Due to limited resources in terms of manufacturing capacity and finances, one scenario is further dilution to raise necessary funds. However, the mostly likely scenario is a buyout or partnership with a big pharmaceutical company once the potential for fibroblast treatments is fully realized.
Our resident biotech expert stated, "Azficel-T is in a class of its own. For one thing, with other wrinkle-reducing injections such as collagen injections, you're injecting foreign proteins into your body, a potential for immunogenic reactions. And with botox, the effects are short-lived. Both issues are bypassed with Azficel-T, a big plus in my eyes." If and only if approval of Azficel-T is realized, Fibrocell Science Inc. will be tapping into a multi-billion dollar industry with optimism and potential for their product, the company would be considered highly undervalued. Many uncertainties and unknowns cloud around FDA biotech decisions. However one thing is certain, the run up or rally for Fibrocell Science Inc. is kicking off and may last into the wee hours of the week of June 22, 2011 catalyst date.
Thanks,
http://www.TooNiceStocks.com
"Finding Value in the Undervalued"
Every week we have our very popular technical reports. We work hard to research promising companies in all exchanges. Please join us for DAILY CHATTER. REAL TRADERS + REAL RESEARCH.
TooNiceStocks.com in no way has been compensated for advertising, marketing or profiling Fibrocell Science Inc., rather we have initiated our own independent research.None of the profiles issued by TooNiceStocks.com, constitutes a recommendation for any investor to purchase or sell any particular security or that any security is suitable for any investor. Any investor should determine whether a particular security is suitable based on the investor's objectives, other securities holdings, financial situation needs, and tax status. Examples presented on TooNiceStock.com website are for educational purposes only. Such set-ups are not solicitations of any order to buy or sell. Accordingly, you should not rely solely on the Information in making any investment. Rather, you should use the Information only as a starting point for doing additional independent research in order to allow you to form your own opinion regarding investments. Please note well that TooNiceStocks.com employees are not Registered as an Investment Advisor in any jurisdiction whatsoever. Full disclaimer can be read http://www.toonicestocks.com.
###