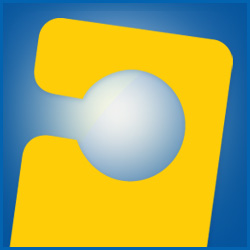 This is an important evolution for HotelTravel.com as the company continues to expand our distribution options, and it provides us an important new tool for maintaining rate parity for all our hotel partners.
(PRWEB) March 09, 2011
HotelTravel.com, a leading global online travel information and hotel reservations website, is now officially connected to Pegasus Solutions via its UltraDirect platform, a single connection and interface that will give HotelTravel.com access to Pegasus' portfolio of approximately 90,000 hotel properties worldwide.
The partnership helps boost HotelTravel.com's distribution capabilities and expand its hotel availability range to internet consumers, while safeguarding rate parity for all of its key hotel industry partners worldwide.
HotelTravel.com Chief Information Officer, Olivier Dombey, also predicted Pegasus connectivity would enhance HotelTravel.com's ability to attract more direct contracts from major international hotel chains.
"HotelTravel.com is delighted to use UltraDirect to connect with the largest single collection of electronically bookable hotels on the planet. It allows HotelTravel.com to work with the many hotel groups around the world that prefer to receive bookings via Pegasus.
"Moreover, HotelTravel.com is also a participant with Pegasus Solutions' agent-preferred Global Commission Processing, which will further attract hotels and chains to work with us, in an integrated, streamlined, and consistent way.
"This is an important evolution for HotelTravel.com as the company continues to expand our distribution options, and it provides us an important new tool for maintaining rate parity for all our hotel partners.
"We are also very excited at the prospect to access Pegasus' own hotel brand, Utell® Hotels and Resorts, and be able to maximise this relationship to its full potential," Mr Dombey concluded.
According to Mr Dombey, other immediate benefits from UltraDirect connectivity for HotelTravel.com would be fast, immediate confirmation of booking and cancellation requests, secure access to negotiated rates and the ability to modify reservations without a cancellation or rebooking.
UltraDirect's unique multi-lingual capabilities, which allows for real time loading of images and descriptions in most of the eight languages on HotelTravel.com, also makes it an excellent fit for the company.
"Our relationship with HotelTravel.com expands our already growing presence in the Asia region," said Ric Leutwyler, Chief Operating Officer Pegasus Solutions and President of Utell® Hotels and Resorts. "We are eager to work with HotelTravel.com to bring our hotel clients the benefits of an additional sales channel. This allows us to reach a new booking audience worldwide, which will add more properties to our portfolio around the region."
About HotelTravel.com
HotelTravel.com provides the inside track for the best value online hotel deals. Its brand statement - Real People | Real Service | Real Choice - is the keystone of the company's customer centric business culture and its core value. HotelTravel.com has set the global standard for worldwide hotel bookings since 1999, constantly updating its multi-lingual website published in eight languages: English, Chinese, Japanese, French, German, Spanish, Italian, and Korean. Its 24-hour service centre is staffed by highly trained professional native speakers in each language, guaranteeing only the very best customer experience with each hotel booking. HotelTravel.com is proud to remain privately owned and operated, employing over 300 staff in its offices in Thailand, Malaysia and China.
About Pegasus Solutions
Pegasus Solutions is the world's leading provider of technology and services to hotels and travel distributors, supplying the award-winning RezView® NG central reservation system, electronic distribution services, advanced agency commission processing and payment services, and hotel marketing representation services. Founded in 1989, Pegasus created and launched the hotel switch, and today its customers include approximately 90,000 properties around the globe as well as a majority of the world's travel agencies. Additionally, Pegasus' powerful representation arm incorporates Utell® Hotels & Resorts and Utell Connect, services that have been chosen by approximately 7,000 member hotels in more than 130 countries. Pegasus is the hotel industry's largest most experienced third-party marketing, sales and reservations specialist.
# # #