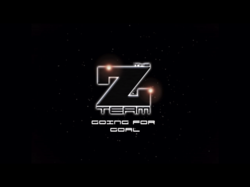 For the toughest boys and girls on the planet!
Offenbach am Main, Germany (Vocus/PRWEB) March 11, 2011
The Z-Team series tell stories about our world at the beginning of the next millennium. Much has changed, but some things are bound to stay the same: Six-year old Pepe's lifetime dream is to play football. But how can it ever come true if the vicious coach of the city's football team does not allow him access to the only playing field in the vicinity? Pepe and his friends are fighting for their right to play and form their own team, to stand their ground in the toughest match the world has ever seen…
Famous author David Fermer, who used to train children's football teams himself, has translated the text into English especially for the occasion of bringing it alive on the iPad. The result is an App designed to motivate young readers without neglecting or painting over the text itself. zuuka!, who are best known for their picture book adaptations, is now filling a gap in the App Store: The Z-Team App contains everything to inspire boys ranging from ages 6 to 66 to start reading: a futuristic design and interface, an animated status bar to keep track of your reading progress, a vivid voice over and a tricky football game to navigate your player across a dodgy pitch in time to win team membership – whenever you need some time to relax a little. But above all the Z-Team is a great fun to read that even parents approve of.
"The Z-Team: Going for goal" for the Apple iPad supports reading skills on a contemporary and entertaining basis, and comes with just the right style to interest all true football fans – both boys and girls!
available from now on the App Store
introductory price until April 26th 2011: $ 5,99
regular price: $ 9,99
zuuka! GmbH
zuuka! has been acting as strong and reliable partner of publishing houses for many years and brought various books and characters to life by using its global audio network. zuuka! offers full-service in-house production of audio books, soundscapes, musicals, film scores and voice-over recordings in more than 40 languages. zuuka! is a leader in consulting, design and programming for the iPad with a strong focus on the children's sector.
Susanne and Dirk Busshart, the founders of zuuka! are married and have two kids: Simon (10) and Jacob (8).
actionboox by zuuka!
# # #