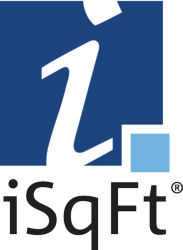 iSqFt 10 includes literally dozens of examples of features that were developed to address challenges our customers tell us they're facing.
Cincinnati, OH (Vocus/PRWEB) March 09, 2011
iSqFt today announced that it has been named a winner of Constructech Magazine's Top Products award for its all-new subcontractor application, iSqFt 10.
The winners of this award were chosen based on a variety of criteria, including the product's overall usefulness and uniqueness to the construction industry and its growth rate during the past year.
Mike Carrozzo, chief editor, Constructech magazine, points out that companies chosen for this award can help the construction industry embrace new technologies that will help them meet their goals. "The latest data …show that nearly 41% of construction companies believe there is real value in expanding IT efforts by implementing both new technology initiatives, as well as maintaining existing systems."
iSqFt President and CEO Dave Conway agrees. "The current economic situation has caused companies to look to technology for ways to make finding work more efficient, and I couldn't be more thrilled that iSqFt is getting recognition for being at the forefront of that movement."
The focus of the Top Products award, iSqFt 10, was created specifically designed to address problems and frustrations facing subcontractors. "From the very beginning," says Conway, "we made a very deliberate decision to listen to our customers. A product created in a vacuum will never connect with its intended audience as well as one created in cooperation with its users."
Ask Conway for examples and he quickly points to a number of features that have been incorporated into the new application solely because of customer requests. "Our customers asked for an easier way to find jobs that fit their criteria, so we created advanced filters and search functionality. They asked for a way to keep tabs on projects at a company level, so we created a system of tracking folders that lets users 'assign' projects to others in their company. iSqFt 10 includes literally dozens of examples of features that were developed to address challenges our customers tell us they're facing."
When asked what winning the Constructech Top Products award for iSqFt 10 means to his company, Conway pauses before replying, "Any time you get this kind of recognition for the countless hours and untold amount of effort involved in creating a product like this, it's a boost. It's great for the company, it's great for the people who have worked so hard on it, and it's particularly great for our customers who will benefit from it."
About iSqFt:
Founded in 1993 as Construction Software Technologies, Inc., Cincinnati-based iSqFt is the construction industry's leading provider of online bid solicitation and preconstruction management services in the United States.
Through strategic partnerships with the Associated General Contractors of America (AGC), local AGC chapters and other industry organizations, the firm provides tens of thousands of general contractors, subcontractors, and suppliers in markets around the U.S. with online tools and solutions that help them increase competitiveness through reduced costs and increased efficiency.
iSqFt is also a proud member of U.S. Green Building Council and is committed to the practices of sustainable design and construction.
For more information about iSqFt and its applications, visit http://www.iSqFt.com.
###