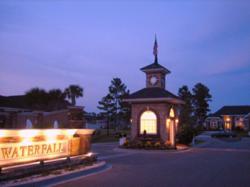 According to Homeaway, one of the leading vacation rental websites, "Vacation Rentals are a great alternative to hotels given the benefits of space, privacy, and added amenities."
(Vocus/PRWEB) March 08, 2011
The fast-approaching spring and summer months are prime vacation time, but with oil prices increasing, travelers will need to pay more for gasoline, airfares and food. Fortunately, Vacation Rentals of North Myrtle Beach provides savvy travelers with a way to have a great trip that's within their budget: a vacation home.
The benefits of a VRNMB vacation home or condo include:

More room to spread out if traveling with a large group. Not having to rent more than one hotel room translates to more value per square foot.
Fully stocked kitchens. Enjoy some home-cooked meals while saving on restaurant costs.
Onsite laundry facilities so you don't have to pack as many clothes.
More than one bathroom, which makes sharing easier.
Large screen state-of-the-art TVs, Wi-Fi and DVR saves on movie rentals in the room.
By renting a vacation home or condo versus a hotel room, Vacation Rentals of North Myrtle Beach can help travelers have an affordable vacation. They have a wide variety of properties available, such as ocean front, ocean view, marshland, inlet view or marina view, and the price per night is a lower rate than a hotel if the same features and amenities are requested.
When they rent with a reputable, experienced property manager like Vacation Rentals of North Myrtle Beach, travelers can feel assured they'll get personal service and safe, secured payments. Travelers want to get the best value for their dollar; renting a vacation home is a sound fiscal decision.
According to Homeaway, one of the leading vacation rental websites, "Vacation Rentals are a great alternative to hotels given the benefits of space, privacy, and added amenities. Vacation rentals generally offer additional space for less cost per night versus the typical hotel room."
Vacation Rentals of North Myrtle Beach is conveniently located at 1021 2nd North, Suite 6 and can be contacted directly to discuss rental properties at 1-888-488-8588 or visiting their website for online bookings at http://www.vacationrentalsofnmb.com/.
Contact info:
Barbara Miller
Marketing Director
1-888-488-8588
# # #