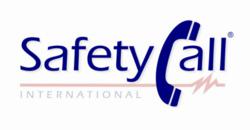 As a publicly searchable online database, anyone with Internet access - consumers, plaintiff attorneys, public health officers, anyone - can submit to and monitor the database.
Bloomington, Minnesota (Vocus/PRWEB) March 10, 2011
On March 11, 2011, the Consumer Product Safety Commission (CPSC) will unveil an online, searchable database as part of the national SaferProducts.gov website, providing consumers a new avenue for submitting reports about unsafe or potentially hazardous consumer products. While the new database provides an opportunity to sound the alarm quickly about hazardous products, it also presents yet another challenge for consumer products manufacturers in the new regulatory environment.
"As a publicly searchable online database, anyone with Internet access - consumers, plaintiff attorneys, public health officers, anyone - can submit to and monitor the database," said Dr. Rick Kingston, President, Regulatory and Scientific Affairs with SafetyCall International. "This will present a tremendous hurdle for manufacturers and private label firms, just in terms of effectively monitoring the new database, and responding to reports in a timely fashion."
"In the final months before implementation, new revelations have emerged as to how the database will work, and what it will contain," said Kingston. He cautions that all consumer product manufacturers, even those with products regulated under jurisdictions other than the CPSC, will need to monitor incidents filed with the CPSC or inclusion in the new database. In some cases, EPA or FDA products might mistakenly be placed in the database if manufacturers are not vigilant and monitoring all reports forwarded to them by CPSC.
In response to the development of the CPSC database, SafetyCall has developed a new Consumer Product Incident Database service to help manufacturers and private labelers of consumer products ensure that each reported incident involving one of their products is properly reviewed and addressed.
When a product-related adverse event is reported to the database, CPSC will notify the manufacturer within five days of the incident details, which may include information about the consumer making the report. Reporters may also request anonymity when CPSC shares incident details with the manufacturer.
Once notified of the incident details, manufacturers are then given 10 business days to respond to the incident report before the incident is added to the database and made publicly available for review online. "SafetyCall can serve as a primary contact between the CPSC and manufacturers, and can directly receive all adverse events reports forwarded from CPSC," said Kingston. Consumers and others will expect manufacturers to review incidents involving their products and determine if there is a safety issue or not. Manufacturer responses will be shared publicly and monitored by regulators and numerous other entities, both public and private.
Consumer products manufacturers were urged to pre-register with CPSC to eliminate the possibility of delay in getting access to reports submitted about their products once the database is live. It remains to be seen how many companies responded to the CPSC's request.
SafetyCall International, is an industry leader in adverse event management and post-market surveillance services for industry. For more information about the Consumer Product Incident Database service or for other questions, please contact Kathy Wahlers, Director of Sales and Marketing, 952-852-9503.
###