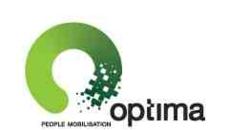 Optima net gives dispatchers the right data and the power to allocate resources in accordance with demand, in real-time, ensuring high service levels.
Austin, Texas (Vocus/PRWEB) March 08, 2011
Non-emergency medical transportation (NEMT) providers have a new solution to reduce costs associated with moving patients between medical facilities. The Optima Corporation today announces a set of powerful planning tools that helps dispatchers or patient transfer officers dynamically determine the best use of patient transport resources. By avoiding costs associated with ambulances travelling empty and by creating optimal, up to the minute routes, medical transport providers see significant improvements in operational efficiency.
Chris Mackay, CEO of The Optima Corporation says patient transportation is an important aspect of health-care delivery for public and private health organizations with low-acuity transports accounting for up to 50 percent of EMS transports.
"Optima net, gives dispatchers the right data and the power to allocate resources in accordance with demand, in real-time, ensuring high service levels. Substantial improvement over existing processes, as much as a 40 percent increase in utilization, equate to multimillion dollar returns on investment that can be achieved with the right data in hand," Mr. Mackay continues.
Optima net integrates with existing transport scheduling systems, or uses its own scheduling functionality to provide significant cost reductions and improved service. The advanced mathematical model driving the system then optimizes the organizations' resources, providing an efficient, intelligent and operational environment.
"Optima net ensures that vehicles spend their time on the road with a patient on board. That equates to savings in time, fuel costs, and unnecessary mileage," Mr. Mackay concludes.
Optima net links with web-based scheduling systems, in-hospital systems and other automated solutions to receive requests for transport. At the time of receipt of a non emergency transfer request, Optima net confirms that the request can be handled within the agreed service level. If it is not possible to handle the request at the requested time, then Optima net suggests an alternative time.
The dynamic and optimal Optima net software solution continuously recalculates during the day as new requests are received, existing requests are changed or cancelled, and when vehicle ETA's change. As the parameters around each request changes, the system continuously looks for ways to optimize the entire process, maximizing efficiencies. Transport requests not yet sent to a mobile unit may be re-assigned to other units, as the system constantly finds the best possible solution to ensure service levels are met and vehicles are used efficiently.
Optima's solutions are currently deployed in Europe, North America, Australia and New Zealand.
About The Optima Corporation
The Optima Corporation is a world-leading operations research company that delivers innovative, best-in-class optimization and simulation software solutions for the emergency services, airline and healthcare industries.
Optima was founded in 1998 by Auckland University engineering science faculty members Professor David Ryan and Dr. Andrew Mason together with graduate Dr. Paul Day. Optima's strength comes from the experience of its founders in implementing advanced operations research techniques for many of our long term customers. This experience helps to enable dramatic reductions in business costs and improvements in operational effectiveness. http://www.theoptimacorporation.com
Optima™, Optima live™ deployment, Optima predict™, Optima net™ and the Optima logo are trademarks of The Optima Corporation.
###