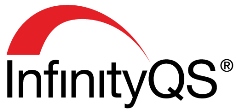 With our system, the quality control function becomes elevated beyond the shop floor to play a more strategic role in cost savings and productivity.
Chantilly, Va. (Vocus/PRWEB) March 08, 2011
InfinityQS® International, the leading provider of real-time Statistical Process Control (SPC) software, today announced the launch of its new Website, logo and blog. The new logo and branding initiative reflect the company's role as an industry leader in providing on-demand and on-premise solutions for real-time statistical analysis of manufacturing processes.
The new Website offers a wealth of information about the company, its products, and the industries it serves. It houses the extensive library of articles that the company's experts have written on industrial statistics and real-time quality management. The site also provides users with videos, white papers, case studies, tech notes and other resources to help them succeed with SPC software.
With a more user-friendly interface, visitors can quickly and easily navigate through the site to find the information that is most pertinent to them. InfinityQS has expanded its product offerings significantly within the past two years, and the new site provides more detailed information on the features and benefits of each offering. Among these new offerings are the Dynamic Scheduler, which reminds operators when a data collection is due, the Data Management System (DMS), which combines data from a wide variety of sources and Enterprise Integration Service (EIS), which moves data from one location to another via the Internet. InfinityQS also recently launched a new on-demand delivery model for ProFicient, and the new Website helps users understand how they can benefit from the faster deployment and increased scalability that this solution provides.
InfinityQS also launched a blog called Quality Check which is focused on best practices for real-time quality control in the manufacturing industries. InfinityQS has over 100 years of collective experience implementing quality management solutions in a variety of industries, and the blog shares this experience with the user community.
The updated logo features a red arc that fades into infinity. "The possibilities of what businesses can do with our products are virtually limitless," said Elizabeth Clor, director of marketing at InfinityQS. "We've moved past the infinity symbol because even though our software is based on proven statistical methods, the value extends far beyond control charting. With our system, the quality control function becomes elevated beyond the shop floor to play a more strategic role in cost savings and productivity."
The new Website, logo and blog can be viewed at http://www.infinityqs.com.
About InfinityQS International, Inc.
InfinityQS is the leading provider of SPC software and services to a broad array of companies, from multi-national giants to smaller, more specialized manufacturers. InfinityQS develops software solutions to help manufacturers to monitor, control and improve the quality of their manufacturing operations across a site, an enterprise or an entire supply chain, continuing to provide significant returns on their initial investment and increase productivity. The company's goal is always to improve clients' internal quality standards and ensure their continued success in the global marketplace. For more information about InfinityQS, visit http://www.infinityqs.com.
###