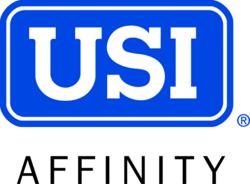 Philadelphia, PA (Vocus/PRWEB) March 08, 2011
USI Affinity, a leader in the insurance marketplace for over 75 years, has released a white paper that addresses how to reduce rising health care costs by managing employee health risks.
"Health Risk Management in the Workplace" offers viable new solutions for containing health care costs. As costs continue to rise over recent years, new approaches to employee health care have emerged which are gaining popularity among employers and have resulted in significant savings without negatively impacting employee quality of life.
For a copy of this free report, go to: http://benefits.usiaffinity.com/Content/Downloadables/Health_Risk_Management_White_Paper.pdf
About USI Affinity
For over 75 years, the divisions of USI Affinity have developed, marketed and administered insurance and financial programs that offer affinity clients and their members unique advantages in coverage, price and service. Our programs offer clients, from associations and unions to financial institutions, the edge they need to both retain existing and attract new members and customers. As the endorsed provider of affinity groups representing over 20 million members, USI Affinity has the experience and know-how to navigate the marketplace and offer the most comprehensive and innovative insurance packages available.
# # #