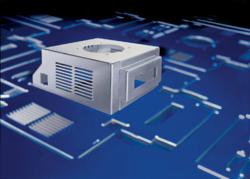 "Growing USA jobs now is critical. Our tax rates are double Canada. Let's cut our tax rates in half so we can compete"
(Vocus/PRWEB) March 08, 2011
Drew Greenblatt, President of Marlin Steel Wire Products, testified to the US Congress Committee on Energy & Commerce on Thursday, March 3, on how to grow manufacturing jobs in the USA. His main point: Improving and executing an economic growth agenda will grow manufacturing jobs in the USA, which pay on average $78,000 per year; that will boost the economy more than most other proposals.
Competing on a global stage, USA manufacturing needs a strategy enabling factories to thrive and hire locals. Growing manufacturing jobs will strengthen the US middle class and help America to rebound from the deep recession.
Greenblatt proposed three goals we should strive towards:

First, the USA is the best place for a global headquarters,
Second, the USA is the best place for research and development of new innovations,
Third, the USA is the best place to make things (not outside the USA).
Specifically, Greenblatt emphasized the following specific prescriptions:
Cut corporate taxes in half, to 18%, so that US factories are competitive with those in Canada, our nearest and most comparable competitor,
Cut personal taxes since 70% of the owners of US factories pay taxes at the personal rates,
Reduce regulations so that US factories are freed from burdensome paperwork,
Simplify the tax code to a post card tax return, so owners are spending their time and energy on building stuff instead of filling out forms,
Reduce energy taxes,
Reduce energy costs by pursuing an "all of the above" energy policy, instead of picking favorites that help the politically-connected.
Marlin Steel makes everything in the USA (the company imports nothing) and exports its Baltimore-made products to 34 countries. This week, Marlin Steel Wire is exporting custom stainless steel baskets to Canada to hold precision-manufactured components for a General Motors plant. In addition, Marlin received orders for cleaning baskets that will hold components for a pharmaceutical client who needs baskets. Marlin Steel will design, engineer, manufacture, and then export these custom baskets to the clients' factories in Japan and Sweden. Recently, Marlin Steel received an order from Singapore to export precision sheet metal fabrications to a client in Switzerland. What is the secret to Marlin's success? Fully 25% of Marlin Steel's employees are mechanical engineers or designers. The innovative ideas from this engineering team propel success at Marlin Steel.
Marlin Steel's owner's tax rate is higher than its global trading partners, so growing sales from the only-in-the-US operation is challenging. After all, its foreign rivals have lower obstacles to succeed. They can re-invest more profits into building the company than Marlin can. In addition, MARLIN STEEL WIRE PRODUCTS exports to China, which is particularly difficult since Marlin's workers are paid sixty times more than Chinese workers. In fact, Marlin Steel's workers compensation insurance alone is more than three times the average Chinese person's wages. That means Marlin Steel must pay insurance premiums in one hour that could hire THREE workers at a competitor's factory in China. These disadvantages make it challenging for US factories to grow and thrive in the USA. American politicians should work to level the playing field.
Marlin Steel, established in 1968, has enjoyed six consecutive years of record revenue and profit growth despite the recession.
###