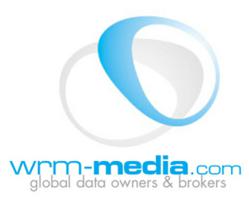 Considering the UK has, in recent years been on shaky ground with marketing budgets, Australia has by contrast grown from strength to strength.
London, England (Vocus/PRWEB) March 08, 2011
Email marketing the world over has long since been an effective means by which to communicate. Consumers participate with brands of interest to them if they receive email marketing campaigns that are timely and relevant. WRM-Media are UK based email marketing specialists who know more than many the importance of careful email marketing services, reflected in their rapid company expansion which in recent months has seen them develop in the Australian market.
Having settled in to offices in Sydney, WRM-Media have had time to evaluate the email marketing industry in Australia and adjust UK practices.
Considering the UK has, in recent years been on shaky ground with marketing budgets, Australia has by contrast grown from strength to strength. Throughout 2010, Australian marketing budgets rose by 7%; a study by the [Australian IAB reported a $105.5 million spending increase in the third quarter of 2010, in comparison to the same time in 2009.
In contrast, a UK report by IPA and BDO Bellwether found that nearly a quarter of UK marketers cut their budgets in the last quarter of 2010. Fortunately, seeing the end of the recession has boosted the British confidence and encouraged the loosening of purse strings. In addition, throughout this period of financial difficulty, mass email marketing remained the most cost-effective means of communicating with potential customers.
Editor of Australian publication Adnews, Danielle Long recently explained the breakdown of a survey in to advertising budgets:
'65% [of media planners and buyers] expect advertising budgets to increase by at least 10% in 2011 and unsurprisingly the sectors predicted to make the biggest gains will be online and digital.'
In light of this, it would seem that WRM have taken the leap down under at the appropriate time. At the end of a very successful 2010, for both the industry and WRM, they expanded in to Australia and have quickly discovered nuances of the digital marketing industry down under.
In Australia, the strong marketing spend within major vertical sectors, as well as a strong economy built on natural resources has undoubtedly influenced the market; there is an openness to discussing new ideas and methods for maximising return on investment from email marketing solutions.
For example, the UK has for some time preferred performance led email marketing campaigns thanks to the better return yielded for clients. A shift is now taking place in Australia to reflect this, as advertisers demand performance-led commercial terms over CPM.
WRM-Media has found CPM rates are justified and producing excellent results. Having said this, the email marketing companies offering performance only terms are making swift progress in capturing market share.
WRM-Media's Commercial Director of APAC, Matt Bennathan explains their successes thus far:
'With significant new business wins in the financial services and home entertainment sectors, and continued strong performance from the UK team, January revenues exceeded targets by 148%. Behavioural targeting has proven particularly effective, with open rates in excess of 40% apparent.
Strategic campaign targeting methodologies, utilisation of our CAMEO demographic tools and strong results – in conjunction with high levels of customer service – make our proposition in APAC very compelling. Membership to the ADMA and IABA has been confirmed and a high quantity of tier one media agencies engaged. We are well on track to building a long-term, sustainable business in Sydney.'
There is a very influential agency sector in Australia, which is predominantly committed to maintaining ROI through CPM models, and utilising highly effective targeting strategies based on behavioural analysis. Key priorities for Australian email marketing companies are to maximise the efficiency of marketing budget spend, improve and find new measures to increase sales and maintain brand reputation.
In addition, postal direct marketing remains strong, continuing to deliver results. This aspect is a key differentiating feature of UK and Australian markets as postal has seen a substantial decline in the UK in recent years. The combination in Australia of behavioural retargeting of prospects via postal direct marketing with effective email activity is a compelling proposition, providing cost effective and successful overall marketing strategies.
Thus far, WRM-Media have found the Australian marketing industry both thriving and hospitable. With plans for continued growth, it may not be long before they see expansion elsewhere.
###