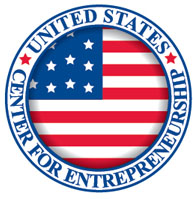 Rechkemer says, "My goal is simply to help guide individuals to their perfect business that matches their skills, passion, lifestyle goals and financial considerations."
Tampa, FL (Vocus/PRWEB) March 08, 2011
The United States Center for Entrepreneurship at USentrepreneur.com, will host Mickey Rechkemer, a national franchise expert, on March 15th from 6:30 – 8 P.M. at the EpiCenter in Clearwater, Florida to provide aspiring business owners with concrete knowledge of business ownership opportunities.
USCFE's Franchise Opportunity Workshop provides answers and guidance to improve lives of individuals who are seeking new opportunities for themselves and their families.
Mr. Rechkemer's discovery and education-based method of franchise and business consulting allows aspiring entrepreneurs to discover opportunities that are ideally suited for their background and goals in life.
Rechkemer applies "win-win" principles to four critical areas including franchise and business ownership coaching, educating individuals in business ownership opportunities, coaching through personal evaluation of goals and dream attainment and guiding them through career transitions.
Mr. Rechkemer loves to ask individuals, "Did you ever dream of a business that you would like to be in?"
That one question alone often triggers numerous ideas that helps guide individuals all across America to uncover potential opportunities for business ownership.
Rechkemer's sincerity and desire to help individuals is clearly evident in the delivery of his presentations and via his Business Ideas Action Guide located at USentrepreneur.com.
Rechkemer says, "My goal is simply to help guide individuals to their perfect business that matches their skills, passion, lifestyle goals and financial considerations."
Americans often think about restaurants when discussing franchises, however, there are hundreds of other industry choices when considering a franchise.
In the U.S., there are over 825,000 franchise businesses across 300 business lines, which provide nearly 18 million jobs and generate over $2.1 trillion to the U.S. economy.
Generally, a franchise will have multiple locations, which provides systems and processes that don't have to be reinvented. This fact alone enables aspiring business owners to step into a business that often has a much greater chance of success and profitability than starting a business with just an idea.
About the U.S. Center for Entrepreneurship
The United States Center for Entrepreneurship assists entrepreneurs via one-to-one expert advice, connections to capital, step-by-step online education and special events at http://www.USentrepreneur.com.
Contact: Richard Treleaven
Public Relations Manager
U.S. Center for Entrepreneurship
Phone: 1-800-969-1143
# # #