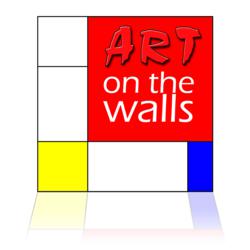 (Vocus/PRWEB) 10 March 2011
Art on the Walls is the co-creation of Cindy Rowland and Graham Weare who, whilst discussing the abundance of artistic talent flourishing in the Stour Valley, envisaged an event that could showcase not only that talent but also attract more visitors to the riverside towns, and are searching for artists and skilled craftspeople to submit their work for this new festival, taking place on Sunday June 5 2011. Open to artists of all mediums, the event will see sculptures and ceramicists, painters and potters, jewellers, photographers and designers rubbing shoulders in a celebration of the diversity of artistic talent running through the Stour Valley and beyond.
Not reserved for professional artists, hobby artists are just as welcome for the event, the only deciding factor being the quality of the work. There is a fee of £35 for stand space for an artist to display their work, and in return they will be given the opportunity for exposure, sales and commissions this event will garner. Any artist wishing to create an experience for those viewing their pieces is welcome to bring a gazebo, in which they can generate the ambience their work requires to be fully appreciated (and protect it from the unpredictable British weather).
The event is also aimed at establishing community partnerships between artists, businesses, through sponsorship packages aiming to promote local businesses, and local schools, with lots fun opportunities for local children to get involved. Every year Art on the Walls will support a chosen charity, the 2011 charity is Mistley Kids Club, which offers support to local children and families by providing safe, supportive and caring multi-use facility within an educational environment.
If you are an artist and would like to take part, or an individual or business looking to give support please visit the website http://www.artonthewalls.co.uk for an application form and more information or call 07521 646434 or email info(at)artonthewalls(dot)co(dot)uk.
###