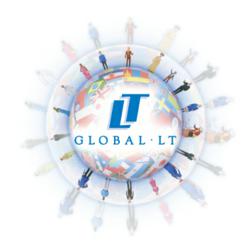 Troy, MI (Vocus/PRWEB) March 08, 2011
Global LT, a language, translation and relocation destination services company, has been honored with two prestigious awards, "Top 500 Women Owned Businesses in the U.S." and "Top 50 Women Owned Businesses in Michigan" by DiversityBusiness.com.
"It is such an honor to be recognized in both tiers. We at Global LT pride ourselves on our diverse culture as a way of doing business, so we feel the award showcases our business model and our footprint in the marketplace."
Over 750,000 U.S. business applicants applied for the 11th annual business survey which bases their selection on annual gross revenue and the company's business profile. The list has become the most recognized and respected compilation of companies that truly differentiate themselves in the market place in a time when doing so has never been more important.
Global LT will be officially awarded during the "11th Annual National Business Awards Ceremony and Conference" at the Gaylord National Resorts in Washington, DC on April 19 - April 21, 2011, hosted by Joan Lunden, former co-host of ABC's Good Morning America.
To learn more about Global LT and its a language, translation and relocation destination services, visit us at http://www.Global-Lt.com
About DiversityBusiness.com
Launched in 1999, DiversityBusiness, with over 50,000 members, is the largest organization of diversity owned businesses throughout the United States that provide goods and services to Fortune 1000 companies, government agencies, and colleges and universities. DiversityBusiness provides research and data collection services for diversity including the "Top 50 Organizations for Multicultural Business Opportunities", "Top 500 Diversity Owned Companies in America", and others. Its research has been recognized and published by Forbes Magazine, Business Week and thousands of other print and internet publications. The site has gained national recognition and has won numerous awards for its content and design. DiversityBusiness reaches more diverse suppliers and communicates more information to them on a more frequent basis then all other organizations combined. We also communicate with mainstream businesses, government agencies and educational institutions with information related to diversity. Our magazine reaches over 300,000 readers, a monthly e-newsletter that reaches 2.4 million, and website visitors of 1.2 million a month. It is a leading provider of Supplier Diversity management tools and has the most widely distributed Diversity magazine in the United States. DiversityBusiness.com is produced by Computer Consulting Associates International Inc. (CCAii.com) of Southport, CT. Founded in 1980.
Global LT, LTD
Founded in 1979, Global LT is headquartered in Troy, Michigan. Global LT is a world renowned provider of language training, cultural training, translations and expatriate destination services with representatives in Boston, Los Angeles, Phoenix, Pittsburgh, Raleigh, Hong Kong, Frankfurt, London, and Shanghai. Global LT is a member of the National Minority Business Development Council (NMBDC), The Association of Language Companies (ALCUS), American Translators Association (ATA) and the Michigan Translators/Interpreters Network (MiTiN). To learn more visit http://www.Global-LT.com for more information or call + 1.888.645.5881.
# # #