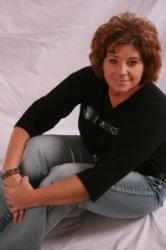 Weight gain and celiac disease had me searching for a product line that would help in all areas of my life: stress, health, weight, and financial
Nashville, TN (Vocus/PRWEB) March 08, 2011
Nancy Olson The Celiac Warrior shares her simple secret to the most natural detox of the body and how to get back into shape this spring! Through her revolutionary but back to the basics approach she shares with people how to start living life again, feel recharged and look younger!
Nancy Olson has officially put the mainstream media on alert: People no longer need to completely change their lifestyles in order to manage their stress levels. Nancy Olson's secret weapon enables individuals to detox and manage their stress with this simple back to the basics approach.
With hectic lifestyles in today's climate people are spending millions of dollars on fad solutions that they do not even stick with. Natural detox plans are designed to cleanse and detoxify your whole body. When the public learns about Olson's simple but effective method to weight loss, detoxification and stress management, they will be clamoring to go to her online site and purchase it.
In her life journey with Celiac Disease, Olson has struggled to maintain optimal health. Until she figured out how to create optimal health for herself, Olson spent years struggling with pain and weight fluctuations. This created several opportunities wherein she had to find weight loss, detoxification and stress management solutions. The search for solutions created stress itself.
As Nancy Olson concludes "Weight gain and celiac disease had me searching for a product line that would help in all areas of my life: stress, health, weight, and financial".
When she finally found the answer to weight loss, detoxification, and stress management, Nancy Olsen was overjoyed. She simply felt like she could be a whole person again that could enjoy the simple pleasures of life. This simple but competent method offers the following benefits:

Helps the body handle stress better.
Provides nutrition and support during the detoxification process.
Helps people feel better about their appearance.
Promotes weight loss.
Savvy consumers will be delighted when they learn of the Mark's Madness specials that are being offered on Olson's method. Not only are these products effective in helping with detoxification and stress management solutions but they are priced right for today's economy.
As Olson said "Unique product, low cost, and the time is right now during Mark's Madness! I have seen this product change peoples' lives so what would stop you today if you could not fail"?
To learn more about Nancy Olson's secret solution and gain access to these phenomenal products visit http://www.makingresults.com Read about Olson's celiac journey and get complete access to her FREE TIPS and ADVICE to Living a Gluten Free Healthy Lifestyle go here: http://www.thrivingwithceliac.com
For Media: Nancy Olson is available for speaking, events, and expert quotes.
About Nancy Olson: Nancy is a celiac warrior that lives in Minnesota that writes to inspire others with celiac disease or health issues that don't have to take over your life. Nancy has had many health challenges in the past; she has been eating a gluten free lifestyle for over 5 years now because of her celiac diagnosis. Nancy is the leader of two celiac support groups in central Minnesota.
Nancy Olson can be reached at 320-766-5368 for further questions regarding celiac disease and her weight loss solutions.
Publicist Tatyana Gann, 615.354.7625
###