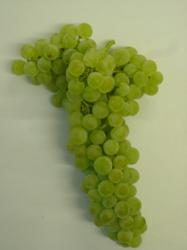 Briones, Rioja, Spain (Vocus/PRWEB) March 10, 2011
Bodegas Dinastia Vivanco will be among the very first wineries to allow wine loving consumers to enjoy the highly unusual "Tempranillo Blanco", a grape which is exclusive to Rioja, as part of its Vivanco Viura - Malvasia - Tempranillo Blanco 2010 wine.
Rafael Vivanco, winemaker at Bodegas Dinastia Vivanco, believes that the use of such unusual, local grape varieties will add to the individuality and personality of Rioja white wines, and has made this a focus of his research. With this initiative, Bodegas Dinastia Vivanco firmly establishes itself as one of the pioneers of the cultivation and vinification of this unique variety in Rioja.
The Tempranillo Blanco that selected for this wine comes from a 2.1ha vineyard owned by the winery at the foot of the Sierra Carbonera in Tudelilla. Sitting 700m above sea level, this vineyard plot is one of the highest altitude vineyards in the DOCa Rioja region. The resulting conditions are extreme, with cold nights and big diurnal temperature variations during maturation which suit this variety well and result in a fresh and aromatic wine. After several years of experimentation and research, 2010 is the first vintage which Rafael
Vivanco has chosen to blend the White Tempranillo alongside Viura and Malvasia in
the winery´s only white wine.
Tempranillo Blanco, or White Tempranillo, is a relatively unknown grape, planted in tiny quantities exclusively in Rioja. The grape itself is the result of a natural mutation of the more common 'red' Tempranillo, and was only discovered on a vine in a vineyard in Murillo de Rio Leza in 1988. DNA analysis discovered a natural 'albinism' affecting the genes that resulted in a yellow/green skin pigmentation instead of the usual blue/purple.
Today Bodegas Dinastia Vivanco is one of the biggest supporters of this grape variety. Of the little over 15ha planted in the entire region, Dinastia Vivanco owns 2.1ha and has another 2.5ha being planted this year.
Tempranillo Blanco wines offer intense fruity aromas, with banana, green apple, citrus and floral characters. The 2010 Vivanco white wine will be made up of 70% Viura, 20% Malvasia and 10% Tempranillo Blanco, giving the wine a unique personality. The new variety will add further complexity to a wine that has already been recognised with a Silver Medal by the IWC and as the only Rioja white wine to win a medal at the prestigious Union Española de Catadores competition, the Concurso de Vinos Jovenes Baco, winning third prize in 2008.
Contact us for more information or for samples.
Visit the Dinastia Vivanco website at: http://www.dinastiavivanco.es or follow us on twitter on @dinastiavivanco
###