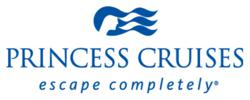 Santa Clarita, Calif. (Vocus/PRWEB) March 08, 2011
Princess Cruises today revealed "Essential Experience #21" on its blog, "50 Essential Experiences: The Travel Bucket List." This week Executive Vice President of Corporate Services Dean Brown describes his memorable trip to Kruger National Park in South Africa.
He writes "In front of us was a whole tableau of wildlife, living among each other as if we in the van did not exist. I thought the big event at Kruger would be us spotting animals. But I came to realize that we were mostly ignored! Humans don't run the show at Kruger and are not part of the play." read more
This week's "Reader Essential Experience of the Week" visits the Embera Indian Village in Panama.
These and other stories can be found online at http://www.50EssentialExperiences.com, where a new experience is unveiled weekly. Each is authored by a Princess destination expert – a long-serving and well-traveled shipboard or shoreside employee.
For further information contact:
Karen Candy, kcandy(at)princesscruises(dot)com, 661-753-1540
###