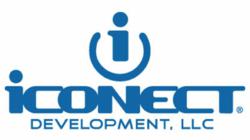 Fort Lauderdale, FL (Vocus/PRWEB) March 08, 2011
What: iCONECT Development LLC, a world leader in litigation support and collaboration software, will conduct a free instructional seminar in Ft. Lauderdale, Florida, to demonstrate its recently launched early-case assessment product, INCEPT, which processes large volumes of case-related data; identifies responsive documents by filtering the data based on custodian, file type and file date; and – through this analysis – isolates and reduces the potential review workload.
Additionally, iCONECT will demonstrate a new version of its core product, nXT 840, which enables users to streamline workflow and process terabytes of legal review data quickly and easily. iCONECT nXT 840's new features include email relationship analysis, domain tallying, document profiles, dynamic messaging, native file and tiff viewer enhancements, and more flexible security administration.
Who: Chuck Pindell, Sales Director at iCONECT, will conduct the seminar for guests including law firms, corporate legal departments, and government agencies.
When: Wednesday, March 9, 2011
7:30 – 10:30AM
Where: Tower Club – Ft. Lauderdale
100 SE Third Avenue
One Financial Plaza
Regions Bank Bldg, 28th Floor
Ft. Lauderdale, FL 33394
How: You can register for the event online:
http://www.iconect.com/seminar/?loc=fl
For the latest updates on iCONECT, follow us at facebook.com/iCONECT and at twitter.com/iCONECT.
Contact: Daniel Rhodes or Valerie Christopherson
Global Results Comms, (GRC)
+1 (949) 608 0276
iconect(at)globalresultspr(dot)com
# # #