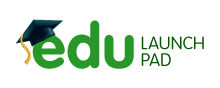 (Vocus/PRWEB) March 08, 2011
This is the most difficult time of year for prospective college students. All you can really do is wait. "Unfortunately, waiting often produces impatience. And impatience can lead a student to take a bad college offer," says Scott Anderson, President of eduLaunchpad.com. "In order to make sure you get the best possible college financial package, you need to examine every offer with a critical eye," Mr. Anderson says.
Here are three steps every college student can take to make sure they are getting their money's worth from the college financial offers.
Don't take the first offer you receive. You need to wait until you have all the college financial offers in hand before you make a decision. The financial offers are the real price tags of the colleges, not the sticker price. And until you have all the financial offers in hand, you just don't know what each school will cost.
Beware of apples to oranges comparisons. Schools do not necessarily report all the same costs in their price-tags. Some schools report tuition, room, and board. Some schools report tuition, room, board, and books. Some schools report tuition, room, board, books, and supplies. You need to be using a standardized cost model to compare the costs associated with each school. The costs described at eduLaunchpad.com are all determined by adding the same factors for each school: tuition, room & board, books & supplies, and transportation. You start with this price-tag and subtract the financial offer from the college to get an effective out of pocket cost for the college. In this way, you ensure you are comparing apples to apples.
Know what is a reasonable offer for someone in your position. Schools have indicators of how generous they have been in the past. These indicators are the percentages of need met and free money given. If you know these numbers in conjunction with your expected family contribution from the FAFSA form, then you can accurately predict what is a reasonable offer from the colleges to which you applied. If a school gives you an offer below average, you may want to appeal. If a school gives you an offer well above average, then take the money and run.
What parents need to keep in mind during this time is college is big business, and the student and parents are the colleges' customers. You are the consumer and should treat college much like any other major purchase like a home or car. Don't take the first offer if it doesn't work for you. If the college wants your student, they will often consider sweetening the deal. Smaller and private colleges often have more flexibility with their offers than the larger and state colleges.
eduLaunchpad.com is the next generation of college search and preparation on the internet. Scott Anderson has over a decade of experience working directly with students and parents in helping them prepare financially for college and selecting the right mix of colleges for application. Go to http://www.eduLaunchpad.com for more information on how to help students and parents prepare for college.
# # #