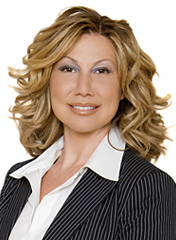 Staten Island, New York (Vocus/PRWEB) March 10, 2011
Dr. Anne Gershkowitz is once again placed on the pedestal of dentistry as she was nominated top American dentist by Consumer's Research Council of America three times in row in "Guide to America's Top Dentists".
Dr. Gershkowitz graduated with a degree in Doctor of Dental Surgery (DDS) at New York University and earned internship acceptance in the prestigious NYU's College of Dentistry in Advanced Contemporary Aesthetic (Cosmetic) Dentistry in the year 2002. She can be described as innovator. She never felt satisfied with traditional dental approach and has always maintained an open-mind in terms of the latest dental techniques and approaches which resulted to the idealization and creation of the most unique, if not the only dental spa in Staten Island, New York.
Sola Dental Spa can be considered as her magnum opus. It reflects her dental principles and utmost dedication in the field of cosmetic and restorative dentistry. A glimpse inside Sola Dental Spa will automatically give you a relaxed feeling which is seldom felt by dental patients whenever they visit their regular dentist. No wonder more and more patients prefer having their dental treatments performed by her team.
Dr. Gershkowitz values optimum and personalized service. She gives preference to the needs of her clients and allows them enough freedom to express their dental concerns without fear or hesitation. Thus visiting her office is likened to a typical chat with an amiable friend but this time, someone who is gifted with the magic of a tooth fairy.
Innovativeness, dedication and commitment are a few of the traits which set her at par from her colleagues and this made her the perfect nominee of the "Consumer's Research Council of America". For any additional information about the innovative dental techniques offered by Dr. Gershkowitz you may call Sola Dental Spa at 718-948-3777 or visit her at 3777 Richmond Ave., Staten Island, New York.
###