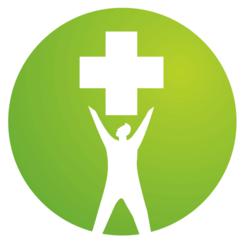 RegenerativeMedicineJobs.com is succeeding precisely because it is a unique blend of online job board and social recruiting system in a highly specialized industry.
Bellingham, WA (Vocus/PRWEB) March 10, 2011
In its first quarterly report, RegenerativeMedicineJobs.com reported having exceeded its growth expectations and met several critical milestones including:

Formal partnerships in place with leading organizations including:
- Alliance for Regenerative Medicine
- Regenerative Medicine Foundation
- Tissue Engineering & Regenerative Medicine Society
Full integration of RMJ job posts onto the world's #1 job site, Indeed.com, with over 40 million unique visitors and 1 billion job searches per month.
Outstanding search engine placement for all keywords and search phrases.
Steady double-digit growth in site traffic as demonstrated by the following statistics for January 2011:
> 4,000 visits
> 3,000 visitors
255 clicks per unique job
About RegenerativeMedicineJobs.com -- Online Job Board or Social Recruiting System?
Much print space is being devoted to the debate about whether online job boards are going extinct. Some human resource analysts and recruitment specialists are predicting the demise of the online job boards in favor of pure social recruiting of passive candidates. Others predict social media is just another tool but that online job boards are no more going extinct than the telephone.
What might be more telling of the true answer to the debate than any commentary is the success of online job boards which are learning to leverage social media as a value add to their clientele.
RegenerativeMedicineJobs.com (RMJ) is one such example of a job board and social recruiting system that is succeeding precisely because it is a unique blend of both in a highly specialized industry.
RMJ is an online job board that is highly integrated with industry-specific social media. Jobs posted online with RMJ are immediately fed into a highly-developed social media network in the rapidly growing field of regenerative medicine. The site is simple to use and focused in scope. This allows recruiters to immediately tap into that "passive candidate" in a highly-specialized field that they may not otherwise work often in or know much about.
RMJ has developed a sophisticated system designed to leverage our extensive network in regenerative medicine to ensure every post gets maximum attention and attracts the best candidates. Traffic is pulled to the site and job postings are pushed to a targeted audience by ongoing social media activity.
Testimonials
Here's an example of RMJ's success:
The recruiters for a job recently posted on the site received 68 applications in the first 20 days. In response for feedback requested, the recruiters volunteered that they considered 9 of the applicants (~13%) to be "outstanding candidates" "certainly worth short-listing for interviews" as they met "over 90% of our top-level criterion" and another 7 applicants made the short-list for initial phone interviews. The client noted they were "very pleased" with the number of applicants (sometimes difficult to obtain in a highly competitive niche industry like regenerative medicine) but most importantly with the ratio of quality of candidates.
Recently a job seeker provided us with the following unsolicited feedback:
In looking where to apply my six years' experience in Regenerative Medicine in a new opportunity, I was initially a bit stymied - despite being someone who many consider a very good networker, both online and offline. ... The very first time I visited the [RMJ] site, I found just what I was looking for - in about 30 seconds! Even better was that I was eventually offered the position!
About Regenerative Medicine
During the recent JP Morgan conference, the Alliance for Regenerative Medicine hosted a "Regenerative Medicine State of the Industry Briefing" at the Biotech Showcase. in the introductory presentation, Alliance Chairman, Gil Van Bokkelen, reviewed data suggesting that potential savings to the US healthcare system from regenerative medicine treatments are estimated to be in the range of $250 billion per year.
This is because "regenerative medicine, is a revolutionary field focused on developing cell-based technologies and therapies which replace or regenerate organs and tissues, focused on curing the underlying causes of disease instead of just palliating symptoms".
He also pointed to the fact that several regenerative medicine cell therapies are already on the US market and have treated over 300,000 patients to-date.
###