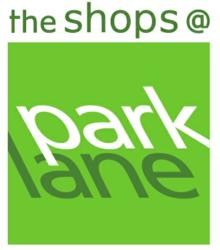 Dallas, TX (Vocus/PRWEB) March 09, 2011
The Shops at Park Lane, Dallas' premier mixed-use retail development, announced today that RARE, Grimaldi's Pizzeria and L'Acqua Nail Salon plan to open stores by the end of the year.
RARE is an upscale modern sushi restaurant and lounge with a unique interior design. The two- level restaurant will have clean architecture, minimalist design and outdoor seating on both levels. RARE will include a full-service bar in a high energy social gathering venue centered on incredible food, a wide selection of alcoholic beverages and great music.
With over 100 years of pizza-making traditions, Grimaldi's Pizzeria offers delicious coal-fired brick oven, New York-style thin crust pizza. Designed and built by hand, the coal-fired oven at Grimaldi's delivers a unique flavor and consistency that is just not possible from wood or gas ovens. Weighing in at 25 tons and heated by 100 pounds of coal per day, the oven heats up to 1,200 degrees. The intense heat of the oven evenly bakes the pies to create Grimaldi's famous crispy and smoky thin crust that Zagat has voted best pizza year after year.
L'Acqua Nail Salon is an upscale nail salon and spa, which will be located in the retail space below The Heights building. L'Acqua has an additional location at Firewheel Town Center in Garland and is expected to open at The Shops at Park Lane this spring.
"We're absolutely thrilled to welcome these three new wonderful tenants to The Shops at Park Lane," said Greg Karlan, President of Northwood Retail. "Our ultimate goal for the development is for it to grow into a welcoming and pedestrian-friendly community and a one-stop shop for all Dallas shoppers."
In 2009, The Shops at Park Lane opened its first stores with Nordstrom Rack, Dick's Sporting Goods, The Children's Place and Lane Bryant/Cacique. More stores have continued to open since then including Dallas' flagship Whole Foods Market, Gordon Biersch, Dallas' flagship Old Navy and Saks OFF 5TH and Ulta Cosmetics. Additional stores, boutiques and restaurants will continue to open over the next year, including HomeGoods opening April 10th.
About The Shops at Park Lane
The Shops at Park Lane encompass a 33.5-acre mixed-use development located in Dallas located directly across from NorthPark Center. In the equivalent of five city blocks, this project offers a unique urban experience and an unbeatable variety of options for the consumer, enhanced by easy car and light rail access, ample parking and wide, pedestrian-friendly sidewalks. The Heights at Park Lane, developed by PM Realty Group, offers 325 luxury residences at The Tower, The Flats and The Lofts, making The Shop at Park Lane Dallas' ultimate live, work, play destination. The Shops at Park Lane contains more than 600,000 square feet of retail, restaurant and entertainment space, anchored by Dallas' flagship Whole Foods. For more information, please visit http://www.parklanedallas.com.
About Northwood
Northwood Investors is a privately-held real estate investment advisor founded in 2006 by John Z. Kukral, the former President and CEO of Blackstone Real Estate Advisors. The firm advises on and invests alongside institutional and private clients in a broad range of real estate and real estate-related investment opportunities including single property acquisitions, property development and redevelopment, multi-property portfolio acquisitions, joint ventures, operating companies and public and private securities.
Northwood pursues investments globally that offer the opportunity for highly attractive risk-adjusted returns, whether through equity, preferred equity, debt, participating debt or other securities. For more information, please contact info(at)northwoodinvestors(dot)com.
# # #