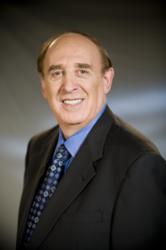 New York, NY (PRWEB) March 09, 2011
February 21st, 2011 marked the 15th Annual International IT Management Conference and Expo, hosted by Pink Elephant in Las Vegas, Nevada. Dr. Harold Kerzner, Senior Executive Director with International Institute for Learning, presented four compelling sessions based on his insights and experience in the field of project management. His sessions were geared towards various skill levels and industries within the project management profession.
Dr. Kerzner spoke on topics including: "What Executives Need to Know About Project Management," "The Project Management Office from Conceptualization to Execution," his "16 Points to Project Management Maturity," and "Recovering Troubled Projects." In these four presentations, Dr. Kerzner drew upon his many years of project management experience, and provided attendees with invaluable knowledge about: the role of a project manager, strategic project management planning, how to improve project success, creating and managing a PMO, the must-have project management steps, the risk factors involved in an at risk project, root causes of troubled projects, and how to establish recovery actions and plans in at risk projects.
International Institute for Learning was an exhibitor during the event and provided information about IIL's latest products and services, including ITIL® training and support. IIL's latest ITIL® courses include ITIL® V3 Capability Stream Courses, ITIL® V3 Lifecycle Stream Courses, and ITIL® V3 Intermediate course.
Those who are new to ITIL are encouraged to attend IIL's free webinar on "ITIL® V3 Awareness". Webinar attendees will come away with an excellent understanding of what ITIL really does in an organization, without the stress of learning specific definitions in order to pass an exam. Once you register for the webinar, you will also have instant access to a host of valuable free resources, including webinars, white papers, articles and podcasts. IIL's featured ITIL white paper, "ITIL® vs. PMBOK®," by Geoff Senson and Angyne Schock-Smith explores the interaction of these two disciplines.
Those who are more experienced with ITIL and are interested in earning the ITIL® V3 Foundation qualification, are invited to take advantage of IIL's March 2011 30-Day Deal which provides a deep discount on IIL's ITIL Foundation course.
The 15th Annual International IT Management Conference and Exhibition hosted by Pink Elephant is the industry's number one event, offering an unrivaled educational experience by thought leaders and experts. The conference workshop includes certification courses on ITIL, PRINCE2®, ISO®, COBIT®, and numerous IT management, leadership and business course offerings.
Harold Kerzner (Ph.D.,MS, Engineering M.B.A) is Senior Executive Director with International Institute for Learning (IIL). Dr. Kerzner is a globally recognized expert on project, program, and portfolio management. A prolific speaker, he is also the author of many best-selling textbooks, including: Project Management: a Systems Approach to Planning, Scheduling and Controlling (now in its tenth edition); Strategic Planning for Project Management Usign a Project Management Maturity Model; and most recently, Project Management Best Practices: Achieving Global Excellence and Managing Complex Projects.
About International Institute for Learning, Inc. (IIL)
With operating companies all over the world and clients in more than 150 countries, IIL is a global leader in training, consulting, coaching and customized course development. IIL's core competencies include: Project, Program and Portfolio Management; Business Analysis; Microsoft® Project and Project Server; Lean Six Sigma; PRINCE2®; ITIL®; Leadership and Interpersonal Skills. Using their proprietary Many Methods of Learning™, IIL delivers innovative, effective and consistent training solutions through a variety of learning approaches, including Traditional Classroom, Virtual Classroom, simulation training and interactive, on-demand learning. IIL is a PMI® Charter Global Registered Education Provider, a member of PMI's Global Executive Council, an Accredited Training Organization for PRINCE2 and ITIL, a Microsoft Gold Certified Partner and an IIBA® Endorsed Education Provider. Now in its twentieth year of doing business, IIL is proud to be the learning solution provider of choice for many top global companies.
For information regarding IIL's products, services, curriculum, and webinars, visit http://www.iil.com or browse IIL's Digital Catalogue.
###