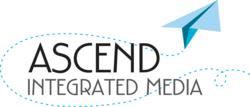 "We pride ourselves on being able to adapt our custom communications services and offerings to a wide variety of industries and municipalities and are proud to provide a highly customized solution for the Health Care Trust.," said Eric Jacobson, Ascend
Overland Park, KS (Vocus/PRWEB) March 09, 2011
Ascend Integrated Media, LLC and its operating brand Ascend Media have been selected to provide custom content services to aid in employee communications for the City of Kansas City, Missouri Health Care Trust.
The Health Care Trust, recently opened a health clinic for employees and retirees of the City who are enrolled in a health care coverage program provided by insurer Blue Cross/Blue Shield. The clinic, called the Kansas City Health Care Trust Employee Clinic, provides health care services with no co-pay and no deductibles, health assessments and healthy living resources for City of Kansas City, Mo., employees, retirees and their eligible family members.
The Health Care Trust, turned to Ascend Integrated Media to aid in the marketing and communication of this program to primarily build greater awareness of the clinic and its services among employees and retirees. Over the next 12 months, Ascend will develop an online presence that includes a website and an eNewsletter campaign. To overcome the challenge of some City employees having limited online access in their jobs, Ascend will also create promotional printed mailers, a printed reference guide developed to be convenient and portable, as well as on-site marketing materials within the City offices, such as posters.
"Our needs were to have a completely integrated marketing approach to generate not only interest in, but also use of our health clinic and our expanded benefits opportunities. To be able to reach our employees who have diverse level of online exposure we needed a fully integrated program that included online and print components. Ascend provided the integrated approach we needed to communicate with our employees and retirees," said Councilwoman Beth Gottstein, Chair, City of Kansas City, Missouri Health Care Trust.
"We pride ourselves on being able to adapt our custom communications services and offerings to a wide variety of industries and municipalities and are proud to provide a highly customized solution for the Health Care Trust.," said Eric Jacobson, vice president of media development for Ascend Integrated Media.
About Ascend Integrated Media - Ascend Integrated Media, LLC, and its operating brand Ascend Media, is a custom media company established in 1982. Ascend Integrated Media is uniquely positioned to work with companies to develop and produce brand-enhancing communications products. The company engages on behalf of the client to create and manage print and digital content associated with marketing, branding and social media initiatives. Ascend's suite of fully integrated products and services includes print and digital magazines, newspapers, newsletters, membership directories, product buyers' guides, exhibit guides and maps, hotel door drop services, health care study guides, patient care information, event-related websites, smartphone and client-specific hand-held device application development, social media account management and targeted text and text couponing services.
###