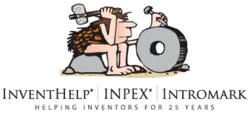 Pittsburgh, PA (PRWEB) March 11, 2011
InventHelp®, America's largest inventor service company, announces that one of its clients, an inventor from Tennessee, has designed an air dam to could increase a truck's mileage and protect against road debris. This invention is patented.
The "FERB" dam would hang low in order to reduce wind drag under the truck. This design would force air to move over and around the truck which could help to increase a truck's miles per gallon (MPG). The accessory is indestructible yet aesthetically appealing, which would enhance a truck's appearance while protecting against debris. FERB is compatible with all types of trucks, SUV's, buses, recreational vehicles, coaches, etc.
FERB would consist of a unit that would be producible from painted or non-painted polychloroprene rubber and stainless steel. The unit can be coated with tire foam or rubber protector to avoid scratches. The unit can be installed around the front bumper section, wrapping around on both sides of the vehicle directly in front of the front tires. A horizontal, stainless-steel strip would trim the lengths of the top sides of the unit. The streamlined form would redirect air over the top and around the sides of the truck. Sizes and designs can vary according to a consumer's needs and tastes. Variations of FERB would include a polished, stainless-steel unit with rubber trim, as well as a car version.
InventHelp® is attempting to submit the invention to companies for review. If substantial interest is expressed, the company will attempt to negotiate for a sale or royalties for the inventor. For more information, telephone Dept. 08-NAV-151 at (800) 851-6030.
# # #