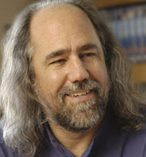 Los Alamitos, CA (Vocus/PRWEB) March 09, 2011
Gary McGraw, a noted computer security expert and author of eight best-selling books, and Grady Booch, one of the original authors of the Unified Modeling Language, will be among the scheduled speakers at the May 17 Software Experts Summit.
The high-level, one-day summit, focusing on "Managing the Pace of Innovation," will be held at the Computer History Museum in Mountain View, California. It is being sponsored by the IEEE Computer Society and IEEE Software magazine. To register, visit http://www.computer.org/ses11.
McGraw, who will be speaking on "Software Security and the Building Security in Maturity Model (BSIMM)," is the CTO of the software security consulting firm Cigital Inc. He is a globally recognized authority on software security and the author of "Java Security," "Building Secure Software," "Exploiting Software," and five other best-selling books. He also edits the Addison-Wesley Software Security series and produces the Silver Bullet Security Podcast for IEEE Security & Privacy magazine.
Booch served as chief scientist of Rational Software Corp. from its 1981 founding until its acquisition by IBM. He will be speaking on the topic: "Everything You Know Is Wrong!" Besides being one of the original authors of the Unified Modeling Language, Booch was also one of the original developers of several Rational products. The IBM Fellow has authored six books, including the "UML Users Guide" and "Object-Oriented Analysis with Applications." Booch is editor of IEEE Software's On Architecture column, which discusses building an architectural handbook for software-intensive systems.
The daylong summit will also include six information-packed sessions grouped under the themes: "Making the Right Decisions" and "Experience with Agile Development and Innovation." Forrest Shull, editor in chief of IEEE Software and originator of the magazine's Voice of Evidence column, will serve as moderator. Shull is a senior scientist at the Fraunhofer Center for Experimental Software Engineering in Maryland, where he leads the Measurement and Knowledge Management Division.
During the morning sessions, Jan Bosch, vice president of engineering process at Intuit, will address "How Speed Drives Innovation." Independent consultant and retrospectives guru Linda Rising will hold a forum for participants to share their stories, followed by a session on learning to make better decisions.
During the afternoon, Pekka Abrahamsson, a professor of computer science at Free University of Bozen-Bolzano in Italy, will talk about the 60MEUR program, which enables companies to combine cloud technologies with lean software processes and new business models. Grigori Melnik, a senior program manager in the Patterns & Practices Group at Microsoft, will lead a session on "Making Distributed Agile Work." Rebecca Wirfs-Brock, an internationally recognized leader in the development of practical design methodologies, will head up a session on "Managing Project Risk and Incremental Design Innovation."
Attending the Software Experts Summit will help technology professionals gain knowledge of engaging and cutting-edge software engineering topics, such as:

software security and the BSIMM initiative
innovation through composition-oriented engineering
software decisions under time pressures
software functionality fundamentals and best-practices, and
distributed agile development teams.
There will be plenty of opportunities for networking with software engineering thought leaders, who will share their experiences and proven techniques for adapting to the relentless pace of business innovation. With increasing globalization, new technologies, the economic downturn, and fast-changing regulations, the competitive landscape is constantly changing, even for industries that once seemed stable. To obtain the tools you need to keep your software engineering knowledge sharp in this ever-changing climate, register now for the Software Experts Summit at http://www.computer.org/ses11.
About the IEEE Computer Society
With nearly 85,000 members, the IEEE Computer Society is the world's leading organization of computing professionals. Founded in 1946, and the largest of IEEE's 38 societies, the Computer Society is dedicated to advancing the theory and application of computing and information technology.
The Computer Society serves the information and career-development needs of today's computing researchers and professionals with books, conferences, conference publications, magazines, online courses, software development certifications, standards, and technical journals.
The Computer Society's Certified Software Development Professional (CSDP) program for mid-career professionals and Certified Software Development Associate (CSDA) credential for recent college graduates confirm the skill and knowledge of those working in the field. The Computer Society is also the producer of the Guide to the Software Engineering Body of Knowledge (SWEBOK).
Known worldwide for its computer-standards activities, the Computer Society promotes an active exchange of ideas and technological innovation among members and technology companies producing today's innovative products and services. Based in Washington, DC, the Computer Society operates offices in Tokyo and Los Alamitos, Calif.
About IEEE Software
This bimonthly magazine delivers reliable, useful, leading-edge software development information to keep engineers and managers abreast of rapid technology change. The authority on translating software theory into practice, IEEE Software positions itself between pure research and pure practice, transferring ideas, methods, and experiences among researchers and engineers. Peer-reviewed articles and columns by real-world experts illuminate all aspects of the industry, including process improvement, project management, development tools, software maintenance, Web applications and opportunities, testing, usability, and much more.
###