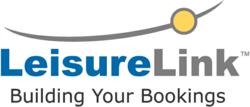 LeisureLink's ARM system allows us to increase revenues using the same technology employed by major airlines and hotel chains
Pasadena, CA (Vocus/PRWEB) March 10, 2011
LeisureLink™, the leading distribution and revenue management provider for specialty lodging suppliers, today announced that Mountain Resorts, of Steamboat Springs, Colorado, is deploying the company's Active Revenue Management system across their entire 17 property inventory.
"We constantly strive to employ the latest technology to maximize revenues for our owners," said Larry Mashaw, Vice President of Sales and Marketing. "LeisureLink's ARM system allows us to increase revenues using the same technology employed by major airlines and hotel chains."
Mountain Resorts exhaustively evaluated LeisureLink's ARM technology at 5 properties for 90 days before reaching a decision. "ARM allows us to constantly adjust our prices in relation to both the market and demand automatically. We set the strategy, and the system carries it out with no additional effort on our part," said Mashaw. After evaluating these initial results, Mountain Resorts decided to deploy the ARM system across 17 resort locations.
An improvement in the Steamboat Springs market this year has created opportunities to selectively increase rates. LeisureLink's market data indicates that both demand and bookings are up substantially in Steamboat Springs over 2010, due to improvements in the economy and better skiing conditions.
LeisureLink's account management team worked closely with Mountain Resorts to develop a unique strategy and competitive set for each property. The strategy was then fine-tuned to selectively raise rates when demand was especially strong, and to maximize occupancy during brief dips in demand. As a result, Mountain Resorts was able to maximize RevPar by constantly balancing rates and occupancy.
"Mountain Resorts was able to implement a very aggressive revenue management strategy with no increase in staff," said Steve Reich. "This is great validation of the value of LeisureLink's Active Rate Management (ARM) system and demonstrates Mountain Resort's commitment to leadership in Steamboat Springs."
About LeisureLink™
LeisureLink gives specialty lodging properties a decisive advantage online. Delivering a combination of powerful market analytics and broad distribution, LeisureLink maximizes online revenue and minimizes client overhead for vacation rental properties, timeshare resorts and boutique hotels.
For more information visit http://www.LeisureLink.com and to view properties go to http://www.ABetterStay.com. For more press resources, visit our newsroom.
For more information please contact:
Steve Reich
Senior Vice President, Sales
LeisureLink Inc.
626-696-4530
Slreich(at)LeisureLink(dot)com
About Mountain Resorts
Mountain Resorts offers a wide variety of attractive, well-maintained accommodations at prime locations in Steamboat Springs, Colorado surrounding the Steamboat Ski Area, with rates ranging from affordable to indulgent. Choose from over 500 nicely furnished condominiums at over seventeen great locations. Whether you'd like a cozy studio, a spacious 4-bedroom townhome, or anything in between, we can provide the perfect lodging in Steamboat Springs, Colorado.
For more information, please visit http://www.mtn-resorts.com/.
# # #