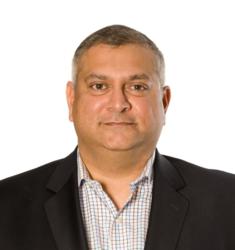 Rising unemployment taxes have become a major political and economic issue.
San Jose, CA (Vocus/PRWEB) March 09, 2011
Employers nationwide are balking at skyrocketing unemployment insurance (UI) tax bills. For some companies, state UI taxes have gone up as much as 300 percent, according to news reports. On average, employers paid 34 percent more in UI taxes in 2010 than in 2009, according to the U.S. Department of Labor. State governments, meanwhile, have been backed into a corner after already borrowing more than $40 billion from the federal government to cover unemployment benefits payments. Many economists predict that rising UI rates will be a trend through 2011 and beyond.
What's the best solution to this growing crisis for employers? A RiseSmart analysis shows that investing in an ROI-focused outplacement program is the single best option for companies wishing to protect themselves against rising UI taxes.
According to the analysis, an employer that reduces headcount by 75 employees today may be expected to pay more than $1 million in unemployment taxes over the next 12 to 24 months. This cost estimate assumes the employer's laid-off workers require an average of 37 weeks to find new jobs; 37 weeks was the average duration of unemployment in February 2011, as measured by the Bureau of Labor Statistics.
This same employer, however, can reduce its UI tax burden by more than $500,000 – more than half its total tax – by decreasing the average duration of unemployment of its laid-off workers to 18 weeks. This reduction in unemployment duration has been achieved by RiseSmart Transition Concierge® outplacement program throughout the course of the current economic downturn.
"Rising unemployment taxes have become a major political and economic issue," said Sanjay Sathe, founder and CEO of RiseSmart. "But employers can avoid the brunt of these costs by helping laid-off workers find new jobs as quickly as possible through effective outplacement assistance. This can dramatically reduce their taxes, while making their former employees happy as well."
Added Sathe, "If you lay off workers and the state pays them unemployment benefits, you ultimately will have to reimburse the state for those expenses through UI taxes. That means an outplacement program that puts employees back to work faster can generate significant cost savings for your business. Now more than ever, outplacement is a win-win for employers and employees. The key is finding an outplacement provider than delivers results."
About Transition Concierge
Transition Concierge, the RiseSmart flagship outplacement solution, creatively leverages technology to optimize time-to-placement for laid-off workers and increase transparency and accountability for employers. Powered by proprietary job-matching software, the solution delivers highly personalized job leads as well as other job search tools to eligible employees. Transitioning workers receive one-on-one consultation and support from trained Transition Specialists during every step of the job-finding process.
About RiseSmart
RiseSmart provides next-generation outplacement and recruitment solutions. The company leverages a common technology platform, proven methodologies, and one-on-one support to help employers with their workforce strategy, and displaced employees with their career strategy. RiseSmart drives significant ROI to organizations by offering affordable pricing, reducing severance costs and unemployment taxes for outplacement services and reducing cycle time and cost of hire for recruiting services. For more information, visit http://www.RiseSmart.com.
Contacts:
Scott Baradell
RiseSmart
972.235.3439
sbaradell(at)risesmart(dot)com
http://www.RiseSmart.com
RiseSmart, the RiseSmart logo, Transition Concierge, SmartRedeploy, Recruit Concierge, Talent Assurance, Job Assurance, SmartConsult, SmartSource, SmartScore, and Transitioning Talent. Changing Lives. are trademarks of RiseSmart, Inc. All other trademarks are the property of their respective owners.
# # #