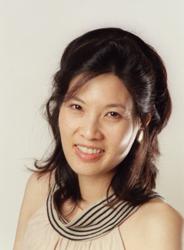 Burlington, MA (Vocus/PRWEB) March 10, 2011
Linkage, a global organizational development firm specializing in leadership has partnered with New York Times bestselling author, Sheryl WuDunn to offer a complimentary webinar as part of the Leading Diversity Summit Webinar Series. WuDunn will present on March 22nd on "China's Growing Role in the World". She will discuss the opportunities, as well as the challenges organizations face as China shapes its role on the world stage.
WuDunn is the first Asian-American reporter to win a Pulitzer Prize and is currently a Senior Managing Director at Mid-Market Securities, an investment banking boutique serving growth companies in the middle market. She is also President of TripleEdge, a social investing consultancy.
WuDunn won the Pulitzer Prize with her husband Nicholas D. Kristof for their reporting on the Tiananmen Square protests (1989). They were the first married couple ever to receive a Pulitzer for journalism. She is also a recipient of the George Polk Award and the Overseas Press Club Award. In 2009, WuDunn and her husband received the Dayton Literary Peace Prize's Lifetime Achievement Award.
In addition to her webinar, WuDunn will be a keynote speaker at Linkage's 2011 [Leading Diversity Summit, April 4-6 in Atlanta, Georgia. Her keynote address will offer compelling evidence that investing in women's health and welfare globally guarantees a better, more sustainable future for all humanity.
Linkage's mission is to connect high performing leaders and organizations to the futures they want to create. With a relentless commitment to learning, Linkage offers conferences, learning summits, open-enrollment workshops, and distance learning programs on leading-edge topics in leadership, management, human resources, and organizational development.
For more information on WuDunn's webinar or to register for this year's Summit, call 781-402-5555 or email info(at)linkageinc(dot)com.
Linkage is headquartered in Burlington, Massachusetts with operations in Atlanta, Boston, New York, San Francisco and outside the U.S. in Athens, Bangalore, Brussels, Hamilton, Hong Kong, Istanbul, Johannesburg, Kuala Lumpur, Kuwait City, Mexico City, Rome, Seoul, Shanghai, Singapore, Sydney, Vilnius.
# # #