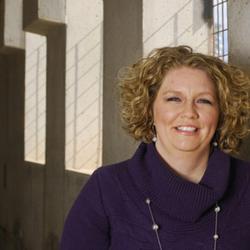 The job search can be a lonely place. It's important to network and connect with a support group of both job seekers and experts.
Oklahoma city oklahoma (Vocus/PRWEB) March 09, 2011
The words "being fired" and "unemployment benefits" bring with them a myriad of questions. Jessica Miller- Merrell unravels the mysteries of this confusing and stressful topic with her years of experience as a Recruiter and Human Resources Director for a Fortune 500 Company.
As hostess on the one of a kind show on Mingle Media TV "Job Search Secrets" airing Sundays at 9pm EST, Merrell and a group of HR experts share how to find a job, network, and learn how human resources and hiring processes work today. Topics such as being fired and unemployment benefits, reasons for denial of unemployment benefits, networking on Twitter, and connecting with Human Resource Recruiters are covered during this live, web chat job search show.
For job seekers missing this show is not an option. There will be tips from job coaches, resume writers, recruiters, HR professionals, and job seekers.
As Jessica Miller- Merrell states "The job search can be a lonely place. It's important to network and connect with a support group of both job seekers and experts. Almost four years ago, I created my blog, Blogging4Jobs.com to help job seekers, human resources & recruiter. "
Some of the topics that Merrell covers on her blog are:

· Unemployment Benefits by State
· The importance of Cover Letters
· Jumpstarting Your Job Search
· Collecting Unemployment When Relocating
Searching for information on topics like being fired and unemployment benefits is exactly what Jessica Miller-Merrell covers as a hostess on the Job Search Secrets show and on her site http://bloggingforjobs.com. With her expertise in Human Resources and her real life approach to handling vast topics from losing a position, unemployment benefits, cover letters, and searching for a job, Merrill proves to her audience she is a cutting-edge expert in her field.
Savvy job seekers and human resource professionals will be sure to attend the Job Search Secrets every Sunday at 9pm EST.
For business tips and advice, go to the Jessica Miller–Merrell website and claim a free report http://blogging4jobs.com/.
For the Media: Jessica Miller-Merrell is available for expert quotes, speaking and consulting. Contact Jessica via email at jessica(at)xceptionalhr(dot)com or by phone at 405.912.4885.
Publicist: Tatyana Gann 615.354-7625
About Jessica Miller-Merrell
Jessica is a leading voice in the HR social media community and has over 10 years of experience in human resources and recruiting. She hosts the first and only Internet web-show for job seekers on Mingle Media TV called Job Search Secrets. Her book, Tweet This! Twitter for Business was released in February 2010. Jessica has been quoted in publications as an expert including Glamour Magazine, Entrepreneur Magazine, and SHRM's HR Magazine. She is a hostess of Job Search Secrets with Jessica Miller Merrell podcast.
Jessica is a sought after speaker about human resource's role in social media and has spoken at SHRM's Leadership Conference, HR Southwest Conference, and HR Florida Conference. She will be leading a 4 hour "Social Media Bootcamp" at the 2011 SHRM National Conference in Las Vegas, NV.
Complete bio can be downloaded on Blogging4jobs.com
###