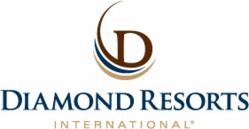 Las Vegas, NV (Vocus/PRWEB) March 09, 2011
DIAMOND RESORTS CORPORATION (the "Corporation") announced today that the Corporation's Registration Statement Form S-4, including its 2010 financial statements and MD&A, will be filed with the Securities and Exchange Commission and posted to the Corporation's Intralinks website at the end of business on Friday, March 11, 2011. Holders of the Corporation's 12% Senior Secured Notes due 2018 who would like access to the Corporation's Intralinks website should contact David Palmer, the Corporation's President and Chief Financial Officer, via e-mail at noteholderrelations(at)diamondresorts(dot)com or by phone 1.702.823.7355.
The Corporation will host a conference call for holders of its Senior Secured Notes on Monday, March 14, 2011, at 5:00 p.m. EST for the purpose of discussing the Corporation's operating results for the year ended December 31, 2010. The dial-in information for both the conference call and the rebroadcast has been posted to the Corporation's Intralinks website.
# # #