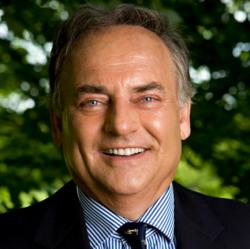 This is a comprehensive and unique training program. We are excited to share David's 30 years of experience with our Firm.
New York, NY (PRWEB) March 11, 2011
New York Commercial Real Estate Services (NYCRS) announced today that David Michonski has been hired by the firm to provide it's associates training and sales management support.
Michonski will begin a 16 week training session covering all aspects of the commercial brokerage business including "Becoming an industry expert," "How to get Listing Assignments," four seminars on prospecting and lead generation as well as "Efficient Time Management," "Effective Tenant Representation," "Winning Listing Presentations," "Objection Handling" and more.
Ken Brandman, President of NYCRS said: "We are delighted to offer this to our agents who want more training and support. This is a comprehensive and unique training program. We are excited to share David's 30 years of experience with our Firm."
John Pasquale Chairman of NYCRS adds " David brings to our firm the highest standards and professionality to increase the benchmark already existent in NYCRS for our landlords and agents. He is also a personal friend"
Michonski has established a reputation as a dynamic speaker and trainer. He has been involved in all aspects of the real estate brokerage business from management and development to residential and commercial brokerage. He is the author of two books on marketing real estate and has frequently appeared on television and in the press including CNBC's "Morning Call," "Squawk Box," and "Closing Bell." He twice appeared on CNBC's "High Net Worth", had a weekly newscast on ABCNEWS.com, and appeared on "Good Morning America" and "The Today Show," CNN, PBS and did a worldwide call-in radio broadcast on National Public Radio.
Michonski is one of an elite few to have been invited into the Counselors of Real Estate, the most elite commercial brokerage society. He was named "Instructor of the Year" for the Certified International Property Specialist designation ("CIPS") and one of the "Top Ten Realtors" in the United States by Today's Realtor magazine. He is the founding president of the Manhattan Association of Realtors and the Manhattan Multiple Listing Service in New York. He has taught and lectured all over the world including Poland, Italy, Portugal, Malaysia, Indonesia, Thailand, Singapore and China. Most recently he has taught in Sweden and Greece and soon will be teaching and lecturing in South Africa.
New York Commercial Realty Services is a full service commercial brokerage firm specializing in retail and office leasing in Manhattan. NYCRS's training program will be held every Tuesdays at NOON at its 25 Howard Street offices (in SOHO) starting February 22. NYCRS is constantly looking to hire those agents with experience and a drive to be the best. If you have the experience of a large firm but the drive of a more entrepreneurial environment then we might be for you. If you are working for a smaller firm and do not have the resources and support that you need then we also might be for you.
For more information, Contact: Ken Brandman, Ken(at)nycrs(dot)com, Tel #: 917.371.0132
# # #