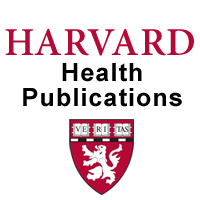 Boston, MA (Vocus/PRWEB) March 10, 2011
Walking is one of the simplest and easiest ways to get the exercise needed in order to be healthy—and almost anyone can do it. Walking can strengthen bones, tune up the cardiovascular system, and clear a cluttered mind. This uncomplicated but important activity continues to attract researchers, reports the March 2011 issue of the Harvard Health Letter. Here are some recent findings:

Walking speed and health. Later in life, walking becomes as much an indicator of health as a promoter of it. After age 65, how fast a person walks may predict how long that person has to live. Walking, or gait, has long been recognized as a proxy for overall health and has been measured in many studies. Researchers have found a remarkably consistent association between faster walking speed and longer life.
Benefits of hiking poles. Using hiking poles can increase the cardiovascular workload of a walk because the arms are working as well as the legs. Hiking poles help keep a hiker more upright while walking and help with stability. Using poles is also associated with a reduced risk of ankle fracture. One study found that hikers who used poles reported less muscle soreness and recovered faster than those without poles.
Finding the right walking shoes. Pain from arthritic knees makes walking difficult. Shoes with thick, cushiony soles are believed to help. But some recent research is challenging that belief with results suggesting that thinner, more flexible soles actually put less load on the knees. Walking in thinner walking shoes or flip-flops, which were both equivalent to walking barefoot, put less load on the vulnerable part of the knee joint than did walking in clogs or stability shoes.
Read the full-length article: "Talking of walking in three easy pieces"
Also in this issue:
Are too many people getting implanted heart devices?
Shingles vaccine after you've had shingles
Effectiveness of mouthwashes
Brand-name versus generic drugs
The Harvard Health Letter is available from Harvard Health Publications (http://www.health.harvard.edu), the publishing division of Harvard Medical School, for $29 per year. Subscribe at http://www.health.harvard.edu/health or by calling 877-649-9457 (toll-free).
Media: Contact Raquel Schott at Raquel_Schott(at)hms(dot)harvard(dot)edu for a complimentary copy of the newsletter, or to receive our press releases directly.
###