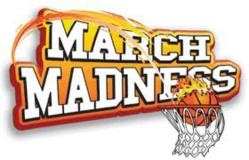 "We are excited about the positive feedback we are getting." says site owner Eric Edge
Newnan, GA (Vocus/PRWEB) March 11, 2011
GalaxyBids.com is an exciting penny auction site that is growing rapidly since their opening on Jan 13th. Under the new ownership and guidance of Bryan and Katie Meadows and partner Eric Edge they are always looking for new and unique items to list and keep it fresh for the members of their site. And March is no different.
GalaxyBids.com is always looking for new and exciting ways to peak the interests of their users. One way that they are doing this is by running special auctions like the one that they are running currently on their site. They have also recently upgraded some of the features of their site to make it more user friendly. The most recent upgrade that they have rolled out is the bid increments on the free to bid auctions increasing by .27 cents instead of .01 cent. This allows the auction time to be more fluent and not last for long periods of time and losing the interest of the bidder.
They are currently working on a major upgrade to the site which they feel will separate them above and beyond other penny auctions. They say that right now the only thing that separates penny auctions is their customer service and shipping reputations. While GalaxyBids.com is getting rave reviews in both of these categories in the "Good Sites" forum of one of the newest and respected penny auction forums TheBidLounge.com. Here penny auction users and site owners can come together and interact with one another and share stories about wins and also give feedback about the positives and negatives with penny auction sites.
"We are excited about the positive feedback we are getting." says site owner Eric Edge. They say that they are getting great feedback daily on shipping and quality of customer service. Also, being a new site and with a smaller customer base that it is way easier to win on their site than on some of the larger more established penny auction sites. Be sure and check it out before the word gets out. They say that customers are winning items such as Kindle's, Nook's, Gift Cards to Name Brand Retail Stores and all kinds of electronics for low, low, low prices.
###