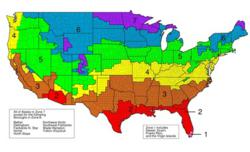 Delray Beach, FL. (Vocus/PRWEB) March 10, 2011
With historically heavier snow loads than ever before, roofing systems are being pushed to their limit. This year's snow loads are seemingly heavier than last, and next year's possibly heavier than this. With the future extremes of our weather unknown, it is better to build safe, than to be sorry!
Trends show an increasing number of builders opting to use steel rather than other materials because of its strength amongst other things. However, aside from the apparent strength of steel, there are several aspects that must be accounted for in the design of a building to make certain it can withstand heavy loads from excessive snowfall. The following are four design steps to a stronger steel roof.
First, spend a little extra to make sure your building site and foundation are sturdy and designed to be sustainable over time. Buildings are only as strong as the foundations they sit on. And in the same effect, concrete foundations are only as strong as the soil they sit on. It is imperative that the strength of the soil of your building site is tested. In areas that receive heavy snow loads the additional dead loads from the weight of the snow that will be transferred through the building to the soil. Thicker concrete foundation or concrete columns may be needed to ensure the safety of the building
Second, make sure that your building is designed with additional structural support to exceed standard load limitations. The design of your building should be engineered with flange and/or x-bracing to support large vertical loads. The strength of steel is amplified when coupled with proper engineering that distributes the weight throughout the building as to not overstress one area over another. Design loads requirements are constantly changing. Be on the safe side and buy a steel building that goes beyond the bare minimum to protect your building in the future.
Third, ask for a building design with an exaggerated, or steeper, roof pitch. A higher roof pitch helps the roof shed snow and rain more easily. Higher slope uses gravity to do the hard work of clearing snow off of roofs. Yes, higher roofs require more material and are more expensive. However, a higher pitched roof creates more usable space in a building and is less likely to develop leaks.
Fourth, choose a darker color for your building roof. It is a misconception that lighter is better in the metal roofing business. In heavy snow areas, and areas that spend more on heating costs than cooling costs, it is more efficient to have darker roof coatings. White snow reflects the sun, reducing its ability to melt the snow. Dark coated metal sheeting beneath the snow however can capture, retain, and use the heat of the sun to melt the snow. Studies show, and ASHRAE (American Society of Heating, Refrigerating and Air Conditioning Engineers') suggests, that in climate zones 4 and above, darker colors are more energy efficient.
Notice that building codes change as weather changes, requiring higher and higher load capacities. Be a step ahead and build a steel building with a roof that can withstand the unknown snow loads of the future. A stronger foundation and building design along with smart color choices makes for a more durable steel building.
About MBMI Metal Buildings
MBMI Metal Buildings, offering a wide range of great customer service, is among the leaders of metal buildings companies in the USA. MBMI specializes in steel buildings, custom designs, manufacturing, and fast delivery. Using state of the art technology and first class engineers MBMI builds economical custom buildings with ease. MBMI uses only the finest materials available to the metal buildings industry. Our staff is comprised of engineers, draftsmen, detailers and building designers with over 70 years of experience and know-how to put together the highest quality metal building in the industry.
# # #