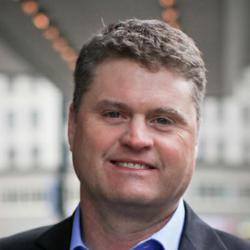 People make the difference. We help clients gain competitive advantage through their human capital.
Livermore, CA and Seattle, WA (PRWEB) March 15, 2011
Jeffrey Haynes has joined Elliott Avenue as Director of Human Capital Consulting. In this role he will be leading an EA team that focuses on strengthening the way people are engaged, rewarded, developed and motivated. Haynes' prior experience includes a variety of senior HR positions as well as his most recent role as a Principal at Mercer Consulting.
"EA has developed a great reputation by combining a strategic outlook and deep business experience with a special commitment to generating results for their clients through their most critical assets: their people," commented Haynes.
"The opportunity to be part of this firm is a very exciting one. I've been on both the corporate side of HR, and in consulting, and the recurring theme I hear is that organizations are looking for competitive advantage. I believe that today, more than ever, this can be found by focusing more on human capital. As we work with our clients, it's rare that we can't find ways to better support, guide, inform, reward, and develop people - with corresponding gains in real, measurable performance."
Haynes' experience spans a variety of industries, including telecommunications, high-tech, energy, manufacturing, health care, higher education and non-profit. He has broad HR-related skills, with a special interest in reward systems, performance measurement, incentives and job structure. His work has strengthened commitment and motivation, increased labor competitiveness, and improved profitability.
Elliott Avenue solves business problems by combining a strategic outlook with deep business experience and special capabilities in generating results through people. The firm works through three foundational business competencies supported by five people-focused performance levers.
The foundational competencies are business system enhancement, strategy and organization development, and change process management. The core performance levers are workforce engagement, rewards management (pay, benefits and incentives), learning and development, talent identification and acquisition, and organizational communication.
Please visit http://www.elliottave.com for more information about the firm's mission, people, business focus, and clients.
###