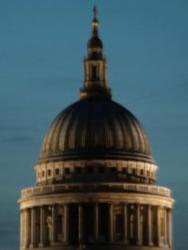 London, UK (Vocus/PRWEB) March 11, 2011
No Limits Software will introduce their patent-pending RaMP product, a comprehensive solution for automating IT asset management, automatically tracking system configuration changes to reduce MTTR, monitoring rack environmental conditions, and accurately tracking power at the device level.
What: The Technology Day
When : April 6, 2011
Where: Wren Suite, St. Paul's Cathedral - London
Why: The Technology Day is aimed at helping data center managers and professionals across both IT and Facilities plan, implement and successfully manage their existing and future data center requirements.
The day will consist of a number of presentations and panel discussions on a variety of technology subjects, which look to address issues affecting today's data centers and how the latest technology innovations and measures can be delivered to assist in optimising data center operations and reducing energy and costs.
There will be four sessions dedicated to:
1) '6 Zone' Data Center Management Program
Learn how this fully integrated solution bridges the gap between IT and Facilities with a focus on management reporting and cost analysis.
2) Automated Asset Management
Learn how automated asset management provides 100% data accuracy at a reduced cost, provides automated audit capabilities, automates change management and improves capacity planning by providing detailed power data at the device level.
3) Power Delivery and Management
Learn valuable information about design philosophy and best practice across both new builds and legacy retrofit solutions.
4) Payload Containment and Management
This session has an emphasis on Cold Aisle Containment deployments, In Row Cooling for legacy data centers, security and typical return on investment.
To register for the event, please click here.
For more information, email info(at)nolimitssoftware(dot)com.
About No Limits Software
No Limits Software was founded in 2009 by Dave Cole, a recognized industry leader in data center real-time management solutions. The Advantage Group, the previous company he founded, provided solutions for leading companies around the world before being acquired in 2007 by Aperture Technologies (now a division of Emerson Network Power). No Limits Software offers a suite of data center management solutions designed to change the way you manage your data center. For more information, please visit http://www.nolimitssoftware.com or contact us at info@nolimitssoftware(dot)com.
About Unite Technologies
Unite Technologies, a long established, leading and global Solution Provider within the data centre and IT space, specialises in monitoring and control solutions for power delivery, environmental management, access control and energy management to major international blue-chip corporate accounts.
Unite Technologies' solutions help bridge the gap between IT and Facilities in both legacy and new build data centre facilities, by providing a single, integrated & holistic view of the entire data centre, through the monitoring & management of all power & environmental information from building point of entry to individual Server payload.
###