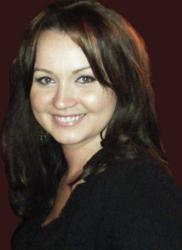 Troy, MI (Vocus/PRWEB) March 11, 2011
Global-LT, a language, translation and relocation destination services company, is proud to announce Kristin Lambert as their new Global Marketing Manager. With over 10 years of industry experience in North America working alongside global companies, Kristin brings a wealth of experience that will evolve Global-LT's global marketing strategy.
"Kristin's knowledge and experience in the Marketing and Communications world is what Global-LT was seeking to lead our global efforts into the future," said Ken Patterson, COO of Global-LT. "She has a strong understanding of the industry as well as the energy and creativity to make Global-LT a 'household' name for HR professionals and Executives who are challenged with diversifying their global companies and employees."
In Kristin's previous roles, she worked for MWW Group where she specialized in public relations work for Volkswagen. Her dedication and experience has landed her an excellent placement record, a rolodex of media contacts and an eye for creativity and cutting edge marketing strategies. Kristin's position is integral to the continuing growth that Global-LT has seen in it's over 30-year existence. She will support our US based headquarters as well as our remote offices in London, Hong Kong and Frankfurt.
Global-LT
Founded in 1979, Global-LT is headquartered in Troy, Michigan. Global-LT is a world renowned provider of language training, cultural training, translations and expatriate destination services with representatives in Boston, Los Angeles, Phoenix, Pittsburgh, Raleigh, Hong Kong, Frankfurt, London, and Shanghai. Global-LT is a member of the National Minority Business Development Council (NMBDC), The Association of Language Companies (ALCUS), American Translators Association (ATA) and the Woman's Business Enterprise. To learn more visit http://www.Global-LT.com for more information or call + 1.888.645.5881.
# # #