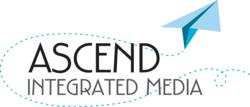 "We couldn't be more proud to help such a worthy event with their content marketing needs." Eric Jacobson vice president, media development
Overland Park, KS (Vocus/PRWEB) March 10, 2011
Ascend Integrated Media LLC, and its operating brand Ascend Media, announce they have been selected by the Overland Park South Rotary Club to produce the program book for its 22nd annual Jazz in the Woods event in June.
Ascend will provide writing, design, layout, production, printing and advertising sales services to provide a turn-key program for the yearly event.
"We couldn't be more proud to help such a worthy event with their content marketing needs. Partnering with events and organizations that support not only the arts but also charities within their community gives us great satisfaction in the work that we do. And, providing not only the content creation but also the opportunity to generate much needed revenue for non-profits through our in-house advertising department gives us an immense sense of fulfillment," said Eric Jacobson, vice president media development at Ascend.
"We were impressed with Ascend's commitment to local business, non-profits and the arts. Finding a content marketing company that provides all that Ascend does with in-house staff was impressive and made our decision to partner with them an easy one. We look forward to having a professional program book that helps generate revenue for our organization and allows us to continue to bring this family festival to the Kansas City area," said Marc Shaffer, 2011 Chairperson Jazz in the Woods.
Jazz in the Woods is Kansas City's largest free music festival held every year in June to raise funds for four local children's charities. This year's event will benefit The Lee Ann Britain Infant Development Center, Operation Breakthrough, Fox 4 Love Fund for Children and Future of Hope – Overland Park South Rotary Club Foundation. The event draws nearly 20,000 people to the lawn at Corporate Woods in Overland Park to listen to free music and enjoy family festivities. This year's event is scheduled for June 24-25th.
About Ascend Integrated Media - Ascend Integrated Media, LLC and its operating brand Ascend Media, is a custom media company, established in 1982 in Overland Park, Kansas. Ascend Integrated Media is uniquely positioned to work with companies to develop and produce brand-enhancing communications products. The company engages on behalf of the client to create and manage print and digital content associated with marketing, branding and social media initiatives. Ascend's suite of fully integrated products and services includes print and digital magazines, newspapers, newsletters, membership directories, product buyers' guides, exhibit guides and maps, hotel door drop services, healthcare study guides, patient care information, event-related websites, smartphone and client-specific hand-held device application development, as well as social media account management and targeted text and text couponing services.
###