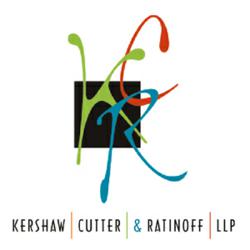 Considering the new information being exposed daily in regard to cobalt and chromium toxicity, and the higher than anticipated failure rate of these devices, it is very important that doctors understand the legal environment in which they are working
Sacramento, CA (Vocus/PRWEB) March 10, 2011
Last week at the British Hip Society Annual Conference researchers presented the results of studies into the failure rate of the recently recalled DePuy ASR XL device. The results were alarming. According to the researchers, between 21 and 35% of patients who had the recalled hip had to undergo a revision surgery within 4 years of implantation. At 6 years the revision rate went up to 49%. The studies found that many of the patients with these hips presented with pain, radiographic changes, pseudo tumors and elevated cobalt and chromium blood levels.
An additional point of concern surrounded the potential for failure around the device's trunnion – the part of the device that connects the large diameter metal head (or "ball") to the stem. In the report, researchers indicated that many doctors experienced excessive war or corrosion of the trunnion. This is very concerning since many doctors do not typically replace the trunnion when performing a revision surgery. What this means is that many patients who have already had a revision surgery may subsequently experience further failures as a result of a defective trunnion.
Sacramento law firm Kershaw, Cutter & Ratinoff, has been investigating metal-on-metal hip devices since August 2010, when the DePuy ASR XL device was recalled. After being contacted by hundreds of patients concerned about their legal rights, they established an online DePuy Hip Recall Resource Center, featuring medical journal articles, videos of medical experts and breaking news on the recall. In light of this new information, they believe that doctors should be especially concerned about the legal rights of their patients.
"We wanted to put the word out to doctors so that they understand the legal ramifications of the advice they are giving their patients through this unique situation," stated attorney Stuart Talley. "Considering the amount of new information being exposed daily in regard to cobalt and chromium toxicity, in addition to the higher than anticipated failure rate of these devices, it is very important that doctors understand the legal environment in which they are working, as well as the kind of advice they should be providing to patients. We also hope that patients will participate in this webinar since it is their rights that are potentially being impacted."
The webinar will be scheduled for the last week of March, and the firm is currently accepting registrations. For more information, contact Taryn Smith at 916-448-9800 or via email at TSmith(at)kcrlegal(dot)com.
Kershaw, Cutter & Ratinoff represents injured plaintiffs in medical device recalls and product liability cases, as well as traumatic brain injuries, insurance bad faith, and other serious personal injury matters. They have demonstrated their ability to devote substantial resources through trials involving large corporations and have generated hundreds of millions of dollars in recoveries for their clients and the classes they have represented.
###